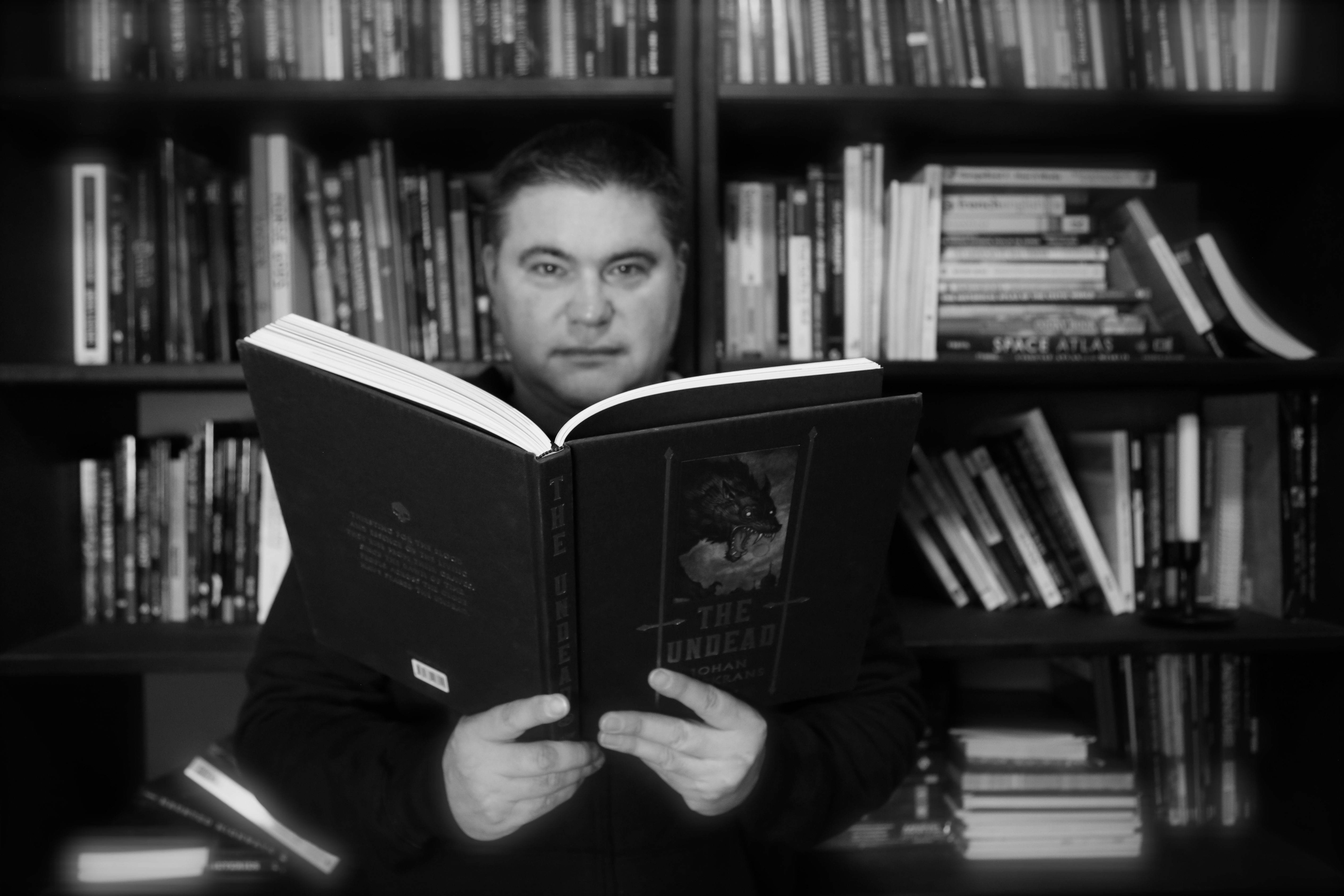 About Ghostly Activities
About Ghostly Activities
Ghostly Activities has been around the InterWebs for a while now. It started as a ghost-hunting team in Chicago and then became a tutorial site for new ghost hunters. It started in January 2013 on Tumblr and it became a full-fledged website in July of that year.
Over the years, the site has morphed. It's covered ghost hunting TV shows, equipment reviews, and anything else you might be curious about the craft of paranormal investigations.
Now, it will just be a destination for paranormal enthusiasts looking to have a little fun on a spooky night, or a cozy ghost hunter looking for tips to get better evidence and solve the ghostly mystery.
About Jacob Rice
Hi there. Please call me Jake. Unlike many people in the paranormal world, I didn't grow up in a haunted house, nor did I have psychic abilities. I was just a hockey-loving kid growing up in the north woods of Wisconsin. I didn't have my first ghostly encounter until I was well into adulthood. But, boy, did that get me investigating ghosts real fast!
In 2007, I lived in Chicago (Edgewater neighborhood, if you know it), I had just finished a beach volleyball tournament and hopped in the elevator. My dog, Rhea, needed her walk. As the elevator climbed the shaft, it started to shake, quake, and rattle. It then stopped between 2 floors. I hit the emergency call button when the lights went out and an eerie golden flow appeared. I saw the outline of a man with a flat-top haircut, but I felt like I knew the person. After I said to leave me alone, it vanished. When I talked to my brother about the encounter, he told me it was the 30th anniversary of our grandfather's death … and he had a flat-top haircut.
It wasn't until 2009 that I started Ghostly Activities, the ghost-hunting team. In 2013, the website came along. I documented every bit of my ghost hunts to share with other researchers. I'm slowly bringing those pages back to this new site. A hacker wrecked the site in January 2022, so please bear with me while I transfer the backups here.
Thanks for stopping by. I appreciate it.
Your humble, cozy ghost hunter,
Jacob 'Jake' Rice