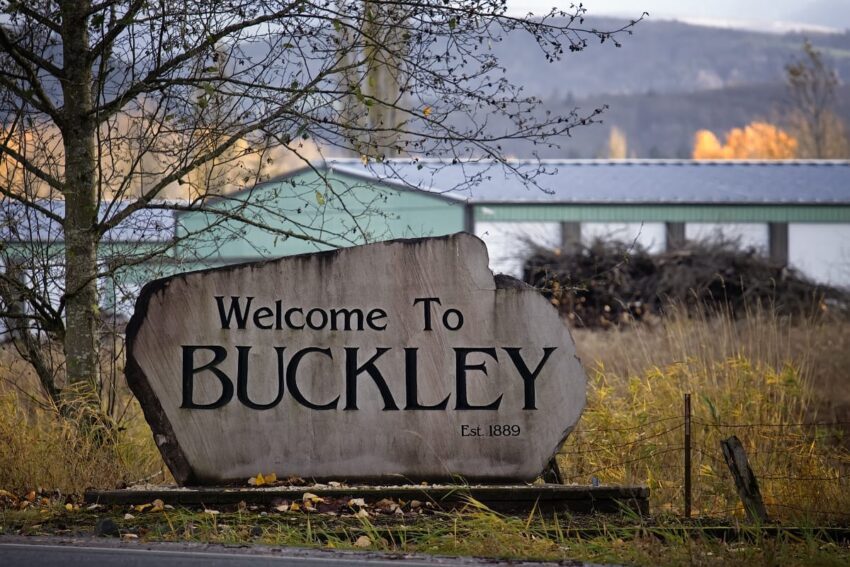 Haunted Expedition | Buckley Cemetery in Buckley, Washington
Haunted Expedition | Buckley Cemetery in Buckley, Washington
On March 23rd, 2019, Ghostly Activities visited Buckley Cemetery in Buckley, Washington. Our goal was to find any haunting indications for a later ghost hunt. Get the scoop after the jump.
Buckley's Possibly Haunted Background
Buckley was founded in 1877 when coal was found near Wilkeson, about 5 miles south of the town. It actually had the name, Perkin's Prairie, in 1882. Five years later, Buckley became the town's official name and it stuck. In 1884, a rail line from Tacoma opened and that helped the town thrive. Coal and lumber employed most of the people. Other than a fire in 1898, which destroyed the business district, Buckley hasn't had many tragedies to indicate a haunting would manifest. There was one mining disaster in 1925 that killed 5 miners, but only one lived in Buckley.
No, it wasn't a man-made disaster that may haunt the cemetery. It's the child deaths from the late 1940s through the early 1960s that may do it.
We counted at least 12 deaths clustered on certain dates. The most common years were 1947, 1954 and 1961. Notice, the clustered deaths happened 7 years apart. Each cluster had 3-4 children dying. There were also people in their early 20s who died during these periods.
Ghostly Activities will research the victims' cause-of-death. We think it may be related to polio, which ran rampant in the US at the time. We didn't find any online records about these deaths.
Buckley Cemetery Gallery
Expedition Notes
We only had a few gadgets with us. Those included:
Canon Vixia Full-Spectrum HF R800 Camcorder
K2 Meter with Sound Alert
SB-7 with external speaker
Zoom H1n audio recorder
In the children's section with the clustered deaths, we ran EVP and ITC sessions. There were no responses recorded. We also used the camcorder to sweep the area while we conducted our EVP/ITC sessions. There were no apparitions captured. The K2 meter didn't indicate any EMF changes. Sandy had sad feelings throughout the cemetery, but Jake did not.
In all, we don't think Buckley Cemetery is haunted. There are no mentions of it in most haunting directories, and no local legends found. The real mystery is the children's deaths. We'll update the comments with our findings.
Feature image: "Buckley Welcome Sign" by Steven Pavlov is licensed under CC BY 3.0