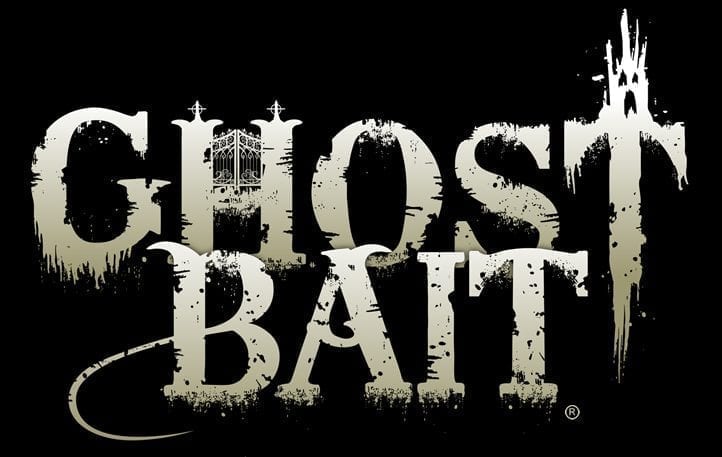 Review | Ghost Bait
Review | Ghost Bait
Ghost Bait follows researchers, Bob Magill and Tina Storer, as they help people deal with paranormal activity. They teach people how to face their fears and take back control from the spirits. Get our review after the jump.
Ghost Bait Background
Ghost Bait follows Bob Magill and Tina Storer as they help victims overcome their fear, triggered by paranormal encounters. In each episode, they use aversion therapy to guide people through a fearful state and defeat the entity haunting them.
This is a re-boot of a series from 2013. The premise remains the same, but a new cast member, Tina Storer, helps Magill now.
Investigators
Bob Magill
Magill originated the show as a web series in 2011. Then it moved to a cable channel in 2013. He's known for his TV production company, Evolution Industries. Magill seems knowledgable about ghosts and paranormal investigations.
To be honest, I really didn't find much about his investigations and techniques outside the show.
You can read more with Bob Magill on Whatever Inspires, Monsters & Critics and Haunt Jaunt.
Tina Storer
Storer seems new to paranormal investigations, but she has appeared on a paranormal TV series before. She was a cast member on Paranormal Challenge, from Zak Bagans.
According to Travel Channel's description, Storer is an empathic investigator. This means she could detect spirits through an emotional connection. Other than this information, there is little in her background to suggest she's a long-time paranormal researcher.
Episode Structure
Like many paranormal shows, there are 5 elements:
Background about the haunt
Interviews with witnesses and recreations of events
Sweep of the area to diagnose the haunting
Fear experiments/treatment
Conclusion or follow-up
Each episode is 30 minutes long, so each element has to be concise. That means the producers only show what's needed to understand the haunting context.
During interviews, there may be a re-creation of a tragic event, or witnesses' evidence may be shown. Interviews can happen throughout the first half of each episode.
The longest parts include a sweep, or basic investigation and evidence collection, and the fear experiments/tests.
The sweeps have Magill and Storer look for clues to the haunting. This is where the gadgets come out and Storer uses her empathic abilities. They may bring in an expert to help them better understand the activity.
The fear experiments happen halfway through the episode and run 10 minutes of air time. The conclusions or follow-ups seemed rushed in the first 2 episodes (see below for more about the experiments and conclusions).
Episode "Agnes"
The very first episode took place at a well-known haunt, The Brookdale Lodge, near Santa Cruz, California. Ghost Adventures filmed here in 2012.
In this episode, Agnes, a house cleaner, reports getting bullied by a spirit. Magill and Storer find evidence to suggest that Agnes is the target of Judge Logan, the malevolent spirit. But, it may be other ghosts of people who died at the lodge.
Storer seemed uncomfortable using the equipment. Also, she didn't use her empathic abilities. It reminded me of Elizabeth Saint during the first few episodes of Ghosts of Shepherdstown.
Magill was fine in the episode. He explained a lot of theories about ghosts and why they manifest. He's not a very expressive guy in this episode. I'd say he's the opposite of Zak Bagans, who reacts to activity in a cartoonish way.
Anyway, Agnes overcame her fear after a few dramatic starts-and-stops during the experiments.
Episode "Jason & Nina"
This episode takes place at a private residence in Pennsylvania. At first, it seems like a poltergeist haunting, until evidence reveals the true cause, demonic entities. At least, that's what the demonologist, Violet Black, says.
Jake's Rambling: Okay, I had major problems with the information given by the demonologist. She claimed that ghosts only move 3 oz. Demons are actually fear entities. Then said they were parasitic entities. Also, demons use broadband, wifi and other electronic signals to access homes. I've been doing this a while and never have I ever read or encountered anything like this. I went back to all my demon books, 10 in all. And there was nothing like these claims in them. My search for "Violet Black Demonologist" didn't return any results, other than a reference on Wikipedia to a lady from 1881.
During the fear experiments, Tina flees the room after an entity breathes on her. The therapy failed in this case, but Black helped the couple use sage to expel the entities.
Storer, to her credit, did seem more engaged during this case. I'd say she had more emphasis than Magill in the episode.
Paranormal Gadgets and Experiments
Ghost Hunting Gadgets Used
For gadgets, the pair used all the standard fare on their sweeps. We had uses of thermal imaging, Mel meters, ghost boxes, SLS Kinect cameras, REM pods, but no digital audio recorders. That seemed a bit odd for a ghost show.
Unfortunately, not all gadgets were used correctly. I caught Storer saying the EMF spiked, when her Mel 8704-R read a steady 0.4mG. The alert was triggered by a temperature change in her other meter. It shifted from 68 degrees to 64 degrees. In the same episode ("Agnes"), Magill captured a spirit on the SLS Kinect camera. He held the device incorrectly, so it created false positives.
In the "Jason and Nina" episode, Storer sat on the bed with a ghost box. It captured responses that matched her questions, and it was clearly stated. That's kinda interesting information, even though spirit boxes are often inaccurate.
In their defense, they don't call themselves paranormal investigators or ghost hunters. They're coaches who help people overcome their fear of ghosts and spirits.
But, if you want to be taken seriously by the real ghost hunters, you have to up your game and techniques on national TV.
Fear Experiments
The show's premise focuses on using fear to help people overcome their ghostly fears. It's called aversion therapy. There was some conflicting information about the therapy used. Some sources, including Travel Channel, had immersion therapy and sensory deprivation as techniques. The experiments didn't really meet those conditions.
Anyway, the victims had to wear the world's largest, scariest scarecrow mask. Then, they confront the spirit that terrorizes them. In another room, Magill and Storer encourage them to 'take back control.' Of course, drama ensues, people have meltdowns, but they fight back with 2 minutes to spare.
I don't know any paranormal researchers who'd take this approach. I don't even think a practicing psychiatrist would use this, either.
It was kinda fun to watch, in a "I can't look away but this really makes me uncomfortable like I'm watching Hostel" way.
Ghostly Activities' Take
I try to find the positive in each show. Really, I do. I watch a lot of them, but this one makes me cringe. First, the experiments seem downright cruel. I also doubt the credibility of Storer as an investigator. This show seems contrived, like the network needed something sensational to fill Kindred Spirits' slot. So, they went to the production pit to scrape something out. And don't get me started on the demonologist, who I can't even find online to check credentials.
In this case, I'd say go to YouTube and watch some episodes of Haunt.Me instead.
Ghost Bait airs on Travel Channel, every Thursday at 7 PM Pacific. Indigo Films LLC is the production company.
Feature image: Retrieved from http://danafaletti.blogspot.com/2016/02/interview-with-bob-magill-creator-and.html on April 4, 2019. Copyright of Indigo Films.