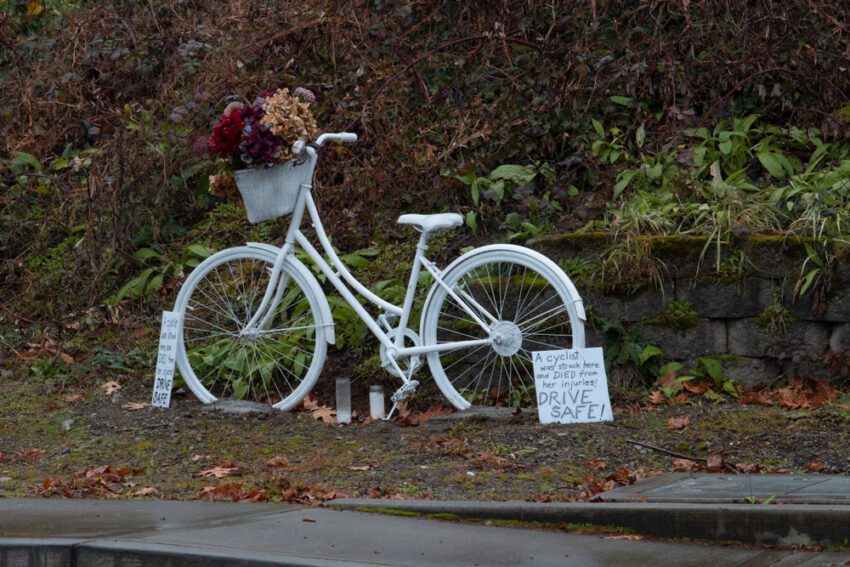 Roadside Memorials and Ghosts
Roadside Memorials and Ghosts
We've all seen them – white crosses, bikes or makeshift memorials on the side of the road. They mark someone's death. Usually, it's an accident. Sometimes, a suicide. The question ghost hunters tend to ask: Is there a spirit tied to these memorials?
Roadside memorials have increased over the years. I've seen them on rural highways and busy intersections in big cities. Family members and friends make these tragic spots more sacred than the victims' burial place. And, we know how the living can make any place haunted.
In many cases, the sudden shock of the departed's accident may leave their essence on our plane. They can't move on, because they don't realize they died in the accident. Their energy becomes bound to the spot of their earthly passing. It leaves an intelligent signature behind – one we can use to communicate with the deceased.
And that's the problem.
Usually, most ghosts want to move on to the 'Otherworld.' Their families' strong emotional energy and their need to communicate works as an anchor on the ghost. They become bound to the roadside memorial.
Witnesses have reported many encounters with ghosts at roadside memorials. They tend to be on isolated country roads. People generally see child ghosts standing next to their memorials. In some cases, it's a full-bodied apparition driving a vehicle like a motorcycle.
Ghosts usually form as a mist near the memorial. In rare cases, you find a full-bodied apparition. Resurrection Mary would be a classic example of a roadside memorial ghost. Although, she never had a memorial made by her family.
In time, the family will heal their emotional wounds and they'll visit the memorial less often. Time will eventually break the ghost's connection to the memorial. They should pass on at that point.
We're not saying families' shouldn't mourn their loved ones: They should. But, they should also give their loved ones permission to leave our plane of existence. If a ghost has a message for his or her family, they'll send it to them.
In the case of a roadside memorial, a ghost hunter should gracefully decline an invitation to investigate.