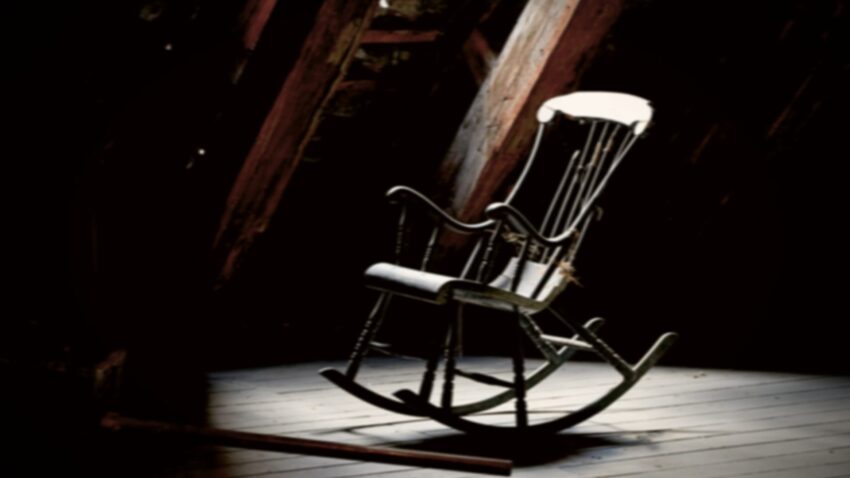 Arm Chair Paranormal Investigation | Adjusting in the Time of COVID-19
Arm Chair Paranormal Investigation | Adjusting in the Time of COVID-19
Ghost hunting has had to adapt to the recent pandemic. Access to sites and homes has become more difficult or stopped. To get your ghost hunting fix, you've got to stay home, connect online, and sleuth from your computer screen. Get arm chair investigating tips after the jump.
Arm Chair Investigation Basics
The best part of armchair investigations is checking out places you've never seen before. You can use the Web to gain access. Now, you have to pull together a bunch of different sites to get the full picture. That takes more work than you think. Then you have to step back, take in all the information and clues, and form a report or story about it.
To me, having a background in history or journalism helps. Those 2 disciplines are all about pulling together clues and figuring out what happened. I'd say investigative journalism is a great subject to study. While it focuses on people and companies, you can learn a lot of sleuthing techniques that come in handy for haunted places.
Historical research is another skill to master. It will help you weed out good and bad sources. You'll also become the best library researcher on the planet. Really, you spend a lot of time in archives and finding 1st-party sources. Those are the best ones to use.
One more thing before you begin: Research public places. It's difficult to get information about a residence and you could invade the homeowner's privacy. Museums and old hotels are far more open about their histories.
Let's get into more about armchair investigation skills.
Conducting Research Remotely
Before you begin, have an objective in mind. There's a lot of information available. An objective will help narrow down your focus. It could be a simple has "To find how many people have owned the building at 1200 N. Maple Street."
Think Like A Journalist
Another thing: Go about your research with these things in mind:
Who is involved?
What happened?
When did it happen?
Where did it happen?
Why did it happen?
How did it happen?
Resources To Use
If there's one thing you have to get comfortable with, it's using the Internet to find sources. Luckily, there's plenty of (legit) sites available. I'd say use this for find leads about the haunted place or possible ghost's identity. I tend to stay local when find sources. You'll have a more robust set of results. Also, I skip the purely haunted sites because they tend to play up urban legends. This is a fact finding mission.
Newspapers.com (or search for something like "Seattle Times digital archives")
A city's digital archives (search for something like "Seattle digital archives")
Local library's online files (search for "borrow books online Olympia library")
Real estate records (search for "homeownership records Olympia WA")
Police records (search for "Seattle police online records reports")
I like to use government resources because they don't make you pay. It's your tax dollars funding it after all.
Figuring Out The Clues
In order to put together a compelling case, you have to look at the relationships between the "Who" you've uncovered. There's never a controversy with a place or thing: It's people that do the deeds to make a place notorious or haunted.
Usually, that means some kind of greed or murder. Now, this is for public places. You'd still try to find personal connections at a private residence, but the focus would be on family relationships, not necessarily crime.
Once you have a circle of people, try to see how they overlap. It could be things like:
Shared business dealings
Relationships with political figures
Witnessing crimes
Marriages
Next, you want to see the events that mark their relationships. That will help put the what, how and why together. There's got to be a reason for a haunting (I should say intelligent haunting).
Evidence Analysis From Afar
It can be tough to get first-hand evidence when you remotely investigate. You may find ghost hunt reports online or there may be YouTube videos available. Those sources may have EVP, pictures and witness accounts in them.
If you've hit up the archives and police records, you've got some good stuff to review. It's not as good as a ghost hunt.
I'd recommend that you use everything you can get (audio, video & pictures) and sift through them. The goal is to map the evidence to the facts you've collected about the person or place for your report. Keep the good stuff: Set the rest aside to review when you have more information.
That's going to happen a lot with a ghostly investigation.
Presenting Finding to Teammates
I find writing the report the most nerve-wracking part of the process. But you need to present your findings for a peer review. You can find my article about writing ghost hunt reports with the link.
But this isn't really a ghost hunt report. It's almost like a scholarly endeavor.
If you need some tips to get started, go with chronology, which is the earliest to more recent events that have happened at a haunt. While you go through the different claims, use the facts found in your research to confirm or debunk the ghostly activity. This helps strip away the influence of urban legends.
At this point, you may need to narrow your focus on a person or place. Rarely do you get enough evidence and facts that pinpoint a specific person. But you may find the reason some place is haunted.