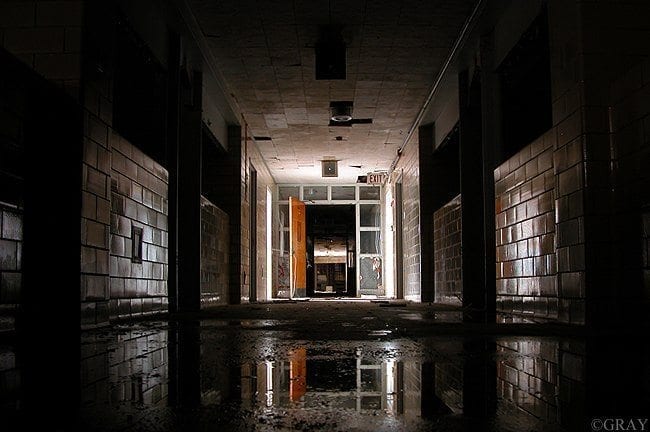 Danvers State Hospital Hauntings
Danvers State Hospital Hauntings
Danvers State Hospital was one of the most notorious asylums during its time. Built in the 1880s, it served the noble purpose of helping mentally ill children. Things changed in the 1920s and that horrible period formed the ghosts we know today.
Ghost Hunting at Danvers State Hospital
Danvers has never been a ghost hunting hotbed because the site is closed to the public. Many paranormal investigators have tried to sneak into the compound, but they got arrested before entering. The State of Massachusetts and the community police routinely patrolled the grounds. Over 120 ghost hunters have tried and failed to get access to the site.
However, a few of them did succeed during the day. Only one team, The Rhode Island Paranormal Research Group, has investigated at night in the last 25 years. They haven't released any evidence of that night, nor have they spoken about it.
Today, it's tougher for a ghost hunter to get in. In 2006, Danvers was sold to a real estate developer and they demolished most of the buildings, except the iconic steeple-topped Administration building and its adjacent wings. Now, you can rent a luxury apartment in them. The development is called "Halstead Danvers."
A former security guard shot this video during his patrol. This is probably the most complete look inside the hospital compound.
Maybe you can run a ghost hunt from your apartment?
Confirmed Hauntings at Danvers State Hospital
Many ghost hunters snuck into the property before demolition. Very few of them captured any evidence. In most cases, they caught phantom foot steps and a few shadows.
There's only been one eyewitness report to surface over the years. Jeralyn Levasseur stated she saw a ghost when she lived there as a child. The ghost pulled the sheets off her bed and it manifested as an older, scowling woman. Levasseur said she never felt threatened by the ghost. She also confirmed it only appeared one time.
Potential Haunted Areas at the Danvers State Hospital Complex
While the number of documented paranormal experiences may be low, there's a great deal of potential ghostly activity at the hospital. From 1920-1945, the hospital and its staff committed horrible acts, including lobotomies, systemic neglect and restraining children for days at time. This negative energy left a massive psychic imprint in the dark and decaying halls of Danvers.
You may not see a ghost, but you can feel the patients' pain from years ago. Some paranormal experts believe this may help create a personalized haunting. This means you may not see a patient's ghost, but the building could manifest your inner fears, doubts and agony.
We'll see what reports emerge from the new apartments.
Danvers State Hospital Cemetery
There is one place still open for the public, the Danvers State Hospital Cemetery, located down Hawthorne Hill from the Administration Building. Hundreds of patients, whose families didn't claim their bodies, are buried there. Each grave marked by a number, not a name. There is a monument listing the patients' names, but nothing on the grave markers.
No one has seen a ghost at the cemetery, and it's unlikely you'll find one. Massachusetts has done an excellent job maintaining the cemetery. If only they would've done that for the patients while they were alive.