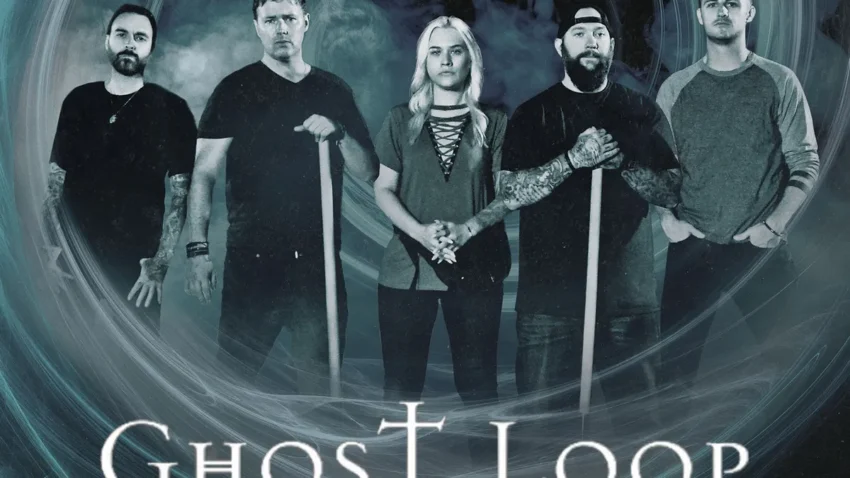 Ghost Loop Review
Ghost Loop Review
Ghost Loop debuted in December 2019 and follows 5 investigators as they try to stop evil hauntings from harming people. Get the review after the jump.
Ghost Loop follows a team of 5 investigators trying to break cycles of malevolent hauntings. Sean Austin, a medium, leads the team to Houston in its premiere. In this case, a dark entity terrorizes the homeowner.
The team has 3 sensitives: Sean, Kris (an empath), and Matt (who feels ghostly presences and sees auras, per Travel Channel). The other 2 members, Eric and Califf, are the gadget guys and set up experiments.
In a nutshell, this show is the epitome of ghost-hunting trends. It's got psychics, gadgets, dark entities, and caps things off with a haunting resolution. They get evidence immediately and the team gets tortured by negative entities.
I really didn't get the loop concept from the premiere: Most ghostly activity runs through a cycle. I would think that you'd want to keep the cycle going so you could set up more experiments to better understand the phenomena. But these are dangerous spirits, and it's better to clear them ASAP.
What's Good:
It's briskly paced and they get a lot of 'evidence' (more on that under the bad part). The team also got equal screen time, so each got to show what they're good at. I thought the historic research was done well and had a good anchor with the race riot details and saloon.
Later in the show, Eric designs a trigger that recreates a murder scene in the house. I just hope they cleaned up afterward.
What's Bad:
This show is completely fast-food ghost hunting. They used all the gear that's notorious for false positives (Xcam SLS and spirit boxes). The team made a really big deal out of a 3mG EMF spike. Personal experiences (feelings, burning touches, negative emotions) seemed like their strongest case for evidence. It felt like acting as I watched it.
I also had some problems with the psychic parts of the show. Kris, an empath, seemed more like the medium than Sean, who didn't use his mediumship abilities at all. Matt, who is sensitive and sees auras, didn't breakout the super-powers, either. If that's your hook, use it early and often. To be fair, the editors may have cut it out.
My other beef dealt with clearing the spirit. With all the lead up, the ghost moved on easily after a prayer and a request. Really? After all the team went through? I didn't buy it.
Should You Watch It:
I'm a bit torn on this one. I did watch the premiere live. It's totally fast-food ghost hunting and seems fake AF, but I kept watching because so much happened, so fast. This show seems the closest to Ghost Adventures. If you like that show, then you'll dig Ghost Loop. I'm going to give it another 3 episodes before I commit to an answer. Check the comments for my final take.
Ghost Loop airs Friday nights at 10 PM ET on Travel Channel.
Ghost Loop ©2019 | Travel Channel and Essential Media & Entertainment