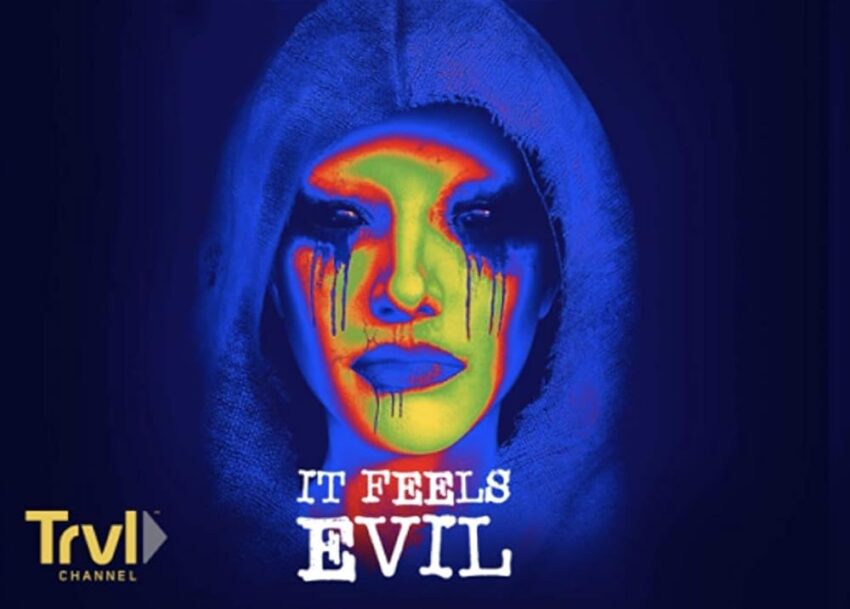 It Feels Evil Review
It Feels Evil Review
In December, It Feels Evil debuted about 3 weeks earlier than Travel Channel had planned. It made the production look rushed. If demonic possession is your thing, you may want to watch it.
Tim Wood, of LiveSciFi.tv, has assembled a team of researchers including Montana, an Occultist. They visit places with dark, demonic infestations and use possession as a way to clear out the evil before it spreads.
Now, the possession part is a bit of a twist. Demons and dark entities have appeared on ghost hunting shows for a decade or so, but not a host who intentionally gets possessed as a way to resolve the case. It's also interesting to see the Occultist use rituals to contain the evil spirit.
Anyway, the ghostly gear is stuff you've seen before on other shows. In most cases, the team uses it correctly, but I always get concerned when you make a big deal out of a high EMF reading, but don't use the natural trifield meter to debunk it. (Update: They used one during the 2nd episode at the Black Swan with the doll).
What's Good:
Well, it's fun to see Occult rituals used in detail. And they use a natural EMF meter from time-to-time.
What's Bad:
This show looks rushed: The title sequences, stand-up commentaries, special effects and narration aren't as polished as the other Travel Channel shows. I understand it's tough to have Ghost Adventures production luster, and it may have something to do with the show debuting 3 or 4 weeks sooner than planned.
In a few cases, it looked like the guests were about to laugh when they spoke about the hauntings that spread from the demonic hot spot. This is more so at the hospital in the first episode, Get It Out.
This is another fast-food ghost hunting show that focuses a lot on touch and personal experiences. That's not a bad thing, but I like to see some evidence I could try to debunk in a more objective way.
Should You Watch It:
Ummmmm … this isn't my favorite show out there. It's right up there with Ghost Bait as a show I skip. I just don't buy into the demonic world, possession, and clearing techniques. This one really feels staged for TV. I mean, if it's reality TV, at least make it feel real. Plus, the production value isn't up to snuff for Travel Channel.
It Feels Evil airs Monday nights at 10 PM ET on Travel Channel.
It Feels Evil ©2019 | Travel Channel and The Content Group