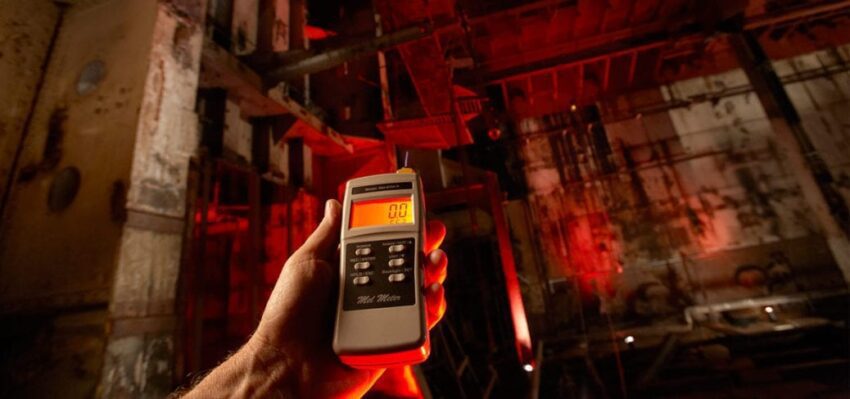 Paranormal Investigator Duties | The Frontline Of The Supernatural
Paranormal Investigator Duties | The Frontline Of The Supernatural
Investigators are the frontline into paranormal research. They collect the evidence and face the critics. If you want to become a paranormal investigator for ghost hunts, read on.
Qualities of a Paranormal Investigator
First off, let's be specific about the term, paranormal. It's a loose term, which can mean many things. After all, UFO investigators and cryptid investigators would fall under paranormal investigator. This is article is about investigators on ghost hunts who collect evidence of (obviously) ghosts.
Back to the topic at hand…
We get asked by many people what makes a good ghost hunter. I think these are the best qualities in no particular order:
Ravenous curiosity about the unknown
Because your job is to figure out why and how this stuff happens.
Willingness to learn about strange topics
Because it's always going to be weird and you'll be exposed to weird things.
Perseverance in the face of a skeptical world
Because people will always doubt your evidence and experiences.
Ability to control your emotions
Namely fear, because things can get scary fast.
Commitment to truth and accuracy
I've often found training in journalism is a good fit for ghost hunting.
Comfort with boredom
Because the hunts are long and not much happens.
Objectiveness over feeling something's true
Because the world only cares what you can prove on tape, pictures and video. However, use your instincts on a ghost hunt to lead you to activity.
Adaptability
Because conditions can rapidly change on a hunt and you have to change with it.
Check your ego
The world doesn't care about you. It cares about your evidence.
Saleen says psi-sensitivity and a strong faith are important. But, I'm not very religious and I've captured a lot of ghostly evidence.
What Does An Investigator Do On A Ghost Hunt?
Simply, you collect data for further analysis. Investigators try to find evidence of a haunting. Then, they had it to audio analysts to find EVP and visual specialists can find apparitions. In some cases, the investigator will do the audio and visual analysis. If that happens, then the investigator should run the EVP collection or use cameras/video recorders.
Detailed Investigator Duties And Tasks
Here's a list of duties and tasks every investigators should do:
Use and troubleshoot equipment
You should know how to use an EMF meter, digital recorder, digital camera and video recorder. Also, you should know how to fix basic problems with them. In some cases, the tech manager may ask you to help set it up.
Accurate evidence collection
All investigators should know how to accurately–and objectively–record the data they collect. Sometimes, you write it in a journal. Sometimes, you mark it on your recording equipment for the audio analysts or visual specialists. Never add speculative comments to your notes. You either prove it or you don't. Speculation happens during the analysis and, if merited, during the reveal.
Basic research skills
The research manager has all the details of the suspected haunt. You just need to know where the activity happens, what may cause it, and what kind of activity is common. This helps you focus on your collection methods. That bring us to the next duty.
Collection methods
This ties into the previous items about evidence collection and equipment usage. You should know how to run an EVP session to capture ghost voices. You should also know how to use an EMF meter and interpret the energy changes. In other cases, you may need to use a digital thermometer or use a Ouija board. Collection methods vary by the haunt, so learn as much as you can about them.
Interviewing witnesses
Case managers and senior investigators usually manage this, but you should know how to do it as well. Interviews help you discover the ghostly activity in the haunt. Skilled interviewers can separate the important details from the bullshit and hoaxes.
Advice For Investigators
This is a very important job on the team. You are the core of the investigation. Take it seriously, but have some fun. After all, you'll ask a bunch of questions into a dark room.
There's no guarantee you'll find a ghost. You might capture something 10% of the time or you'll spend hours at a haunt and get one EVP. It takes a commitment. When you do get the evidence, it'll be amazing.
People will give you a lot of shit. To others, you'll be the most interesting person at the dinner party. Take the good with the bad and stick to your guns.
If you run into a tyrannical lead investigator, leave. You don't have to stay on a miserable team. You can be a solo investigator. Or, pick a best friend to form a group. That's worked for us.
Read everything you can about ghost hunting and paranormal investigations. The knowledge you gain will help you adapt to new situations in the field.
Practice with the equipment because you may need to rapidly move into data collection. Also, you may need to get the hell out of a haunt when you see the first data come in.
Further Reading For Investigators
Melissa Martin Ellis (2011). 101 Ways To Find A Ghost. Adams Media: Avon, Massachusetts.
Christopher Balzano (2009). Picture Yourself Ghost Hunting. Course Technology: Boston, Massachusetts.
Rich Newman (2011). Ghost Hunting For Beginners: Everything You Need To Know To Get Started. Llewellyn Worldwide: Woodbury, Minnesota.