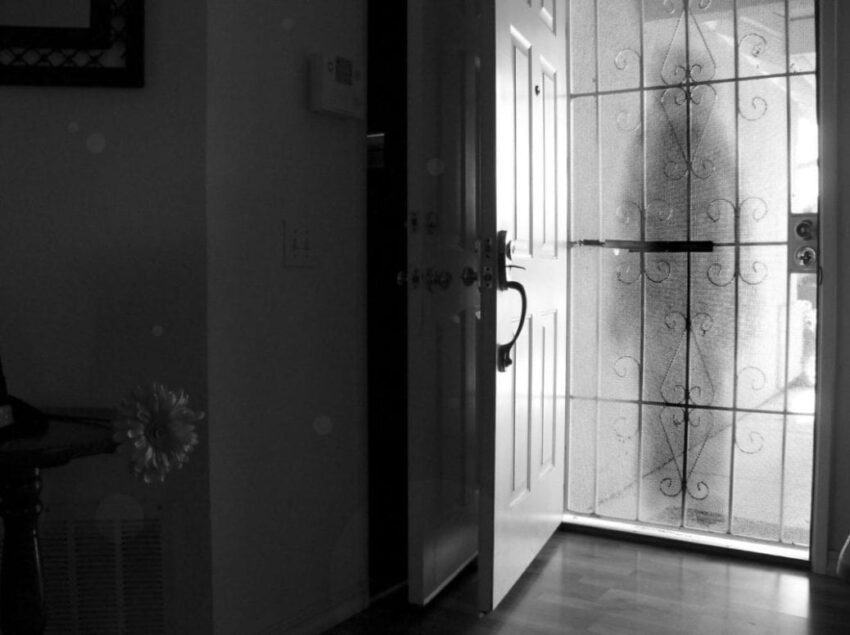 Verges, Dead Spots & Ghost Portal Indicators
Verges, Dead Spots & Ghost Portal Indicators
Not every ghostly portal involves a locus or bridge. Sometimes, they're right in front of you. And you don't even know it.
There are 2 kinds of non-traditional ghost portals and 2 kinds of indicators in our plane of existence:
Verges
Dead Spots
Rat Nests
Spider Web Colonies
In most cases, you don't know these ghost portal anomalies are active. They don't have dramatic openings with howling ghosts and light flashes. That's because these ghost portals are always open.
Verges
A verge is a ghostly portal that's always open and invisible. You may not detect them with EMF meters because they don't generate much energy. Most verges are found in houses or other man-made structures.
In most cases, a verge is a one-way road out of the Netherworld. Once the ghost or spirits enters, it can't go back. It's stuck in our world. This confuses the ghost and it may become crazy. The ghost could transform into something worse, like a spectre or revenger. Nothing would happen if a person walked into a one-way verge.
A two-way road between worlds is less common. If a human stepped into this type of verge, they'd vanish, like the stories you hear people who vanish after going into a haunted house, woods, mansion, etc.
Sometimes, a key activates when a couple of certain conditions happen:
Time (anniversary, 3rd-day-3rd-month-3rd-year)
Environmental (full moon, solar eclipse)
Some occult researchers think people can open them with magic or willpower alone, but that contradicts the definition of a verge – an always-open portal to the Netherworld.
Dead Spots
Dead spots are like verges in that they're always open. There are a few characteristics that define them:
High EMF readings (over 7mG)
Physical fatigue
Emotional numbness
Living materials (like plants and animals) look sick or dying
Well-defined area with a border where the dying meets vibrant living
As you can tell by the description, dead spots are usually found in the countryside or forests.
Rats Nests
Large groups of rats can indicate a tear in the wall between our world and the ghost world. The rats themselves don't cause the rift: They just gather by them. It's a strange attraction. When a building or house has rats in its pipes, you know the house has a ghost portal in it.
Spider Web Colonies
This isn't your normal spider web. We're talking about a huge mass of intertwined webs with different spider species living side-by-side. In nature, different spider species will try to kill each other. With a spider web colony, you have Black Widows next to Orb Spiders, Wolf Spiders, Brown Recluse Spiders and more arachnids.
The exterminator won't be able to get rid of them. Sure, they may go away for a little while, but the spiders always come back and build bigger nests.
Usually, nests like this are found in dense forests, abandoned farm houses or buildings slated for demolition. The colony doesn't seem to attack people, but pets could be eaten.
Most occultists believe spider web colonies try to rebuild the wall between worlds. It's unclear if spirits can break through the webbing into our world.