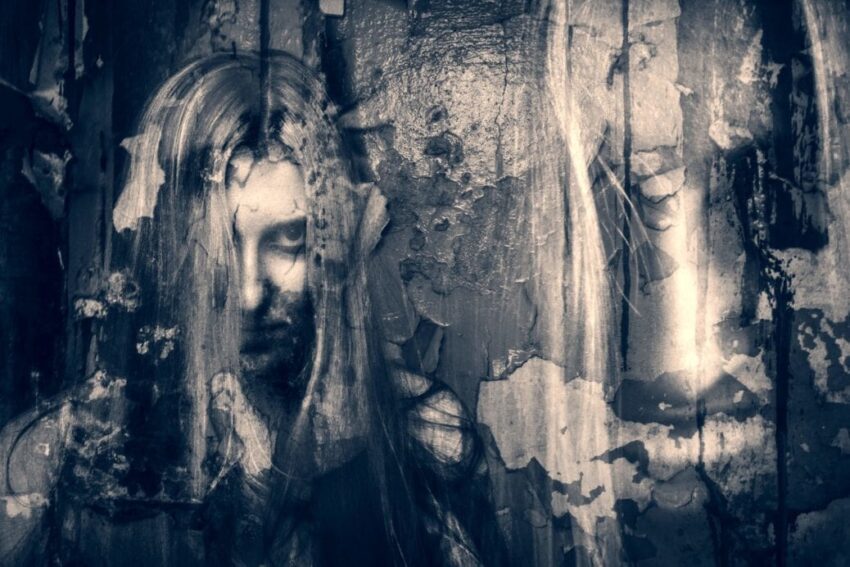 Evidence Analysts | Finding Ghostly Proof
Evidence Analysts | Finding Ghostly Proof
Evidence analysts scour through audio, pictures and video of an investigation. They try to find that one moment when a ghost manifests. It's an underrated position, but one that makes or breaks your team's credibility.
Evidence Analyst Duties
As an analyst, you'll dig into the audio, video and image data collected by investigators. Now, you could also be the investigator. This is beneficial because you can set up your experiments to best capture evidence. It makes life so much easier when you can do that!
There are 3 kinds of analysts:
Audio Analyst Duties
As an audio analyst, your job is to find electronic voice phenomena (EVP). You can expect to have these responsibilities:
Store audio evidence from investigations
Input audio data into an editing tool
Listen to the tracks multiple times to find evidence
Debunk claims of ghost voices
Trim files to focus on EVPs (usually 2 seconds before the investigator's question and 2 seconds after EVP)
Publish files to paranormal's team website or social media channels
Video Analyst Duties
Video analysts are similar to the audio analyst, except you use a (obviously) different media type, video and its accompanying audio track. You can expect to do these things:
Store video from investigators
Input video into an editing tool
Review the video and its audio track multiple times to find apparitions or visible signs of ghostly activities
Debunk claims of orbs, mists, false apparitions, hoaxing and matrixing
Trim files to showcase the haunting
Publish files to the team's website and social media channels
Expect to make a sizzle reel, which shows the team's techniques and most credible evidence
Work with the audio analyst because you could capture evidence in the video's audio track which was not on the audio recorders (it happens often)
Image Analyst Duties
This is by far the position that debunks the team's evidence and the public's evidence. You'll go through the team's files after each case looking for the best evidence of a haunting. It's a big task, but one that's starting to fade away. That's because video and image analysis have merged. Many times, the video analyst and image analyst are the same person. For image analysts, you do the following tasks:
Store images from investigators
Input images into an editing tool
Review the images multiple times to find apparitions or visible signs of ghostly activities
Debunk claims of orbs, mists, false apparitions, matrixing and rods
Alter files to showcase the haunting
Publish files to the team's website and social media channels
Expect to make an image gallery on the website and social media to show the best evidence
Work with the video analyst because you can compare the images to video for an extra layer of analysis and debunking
Tools For Evidence Analysts
Audio analysts want to master Audacity. It takes some practice, but it's one of the best (free) software programs to alter, edit and publish EVP evidence. You can download Audacity from their website. It's available for Windows, Mac and Linux.
Video analysts could have a harder time with editing software. Ghostly Activities uses iMovie, which is available on newer Macs. If you have Windows, then you could try its built-in video editor. Another option is to use Adobe Premiere, but it's expensive and better suited for experienced editors. There is an online subscription service for the Adobe Creative Cloud, which costs much less than buying the software. Most teams only needs something to trim their clips and reduce the file size for the web. So think about if you really need expensive software.
For image analysts, you have more options available. At Ghostly Activities, we use iPhoto and Adobe Photoshop (the online subscription version). Again, you only need a tool that lets you zoom, crop, point out the apparition, and reduce the file size for the web. Don't pay for the expensive stuff unless you're an advanced user.
We'll add links to tutorials under Additional Resources below.
What Makes A Great Evidence Analyst?
Sharp senses, eh? I jest. Many analysts are drawn to a certain aspect of evidence analysis. For the longest time, I focused on pictures while Saleen rooted through the audio evidence. She has psi abilities, including clairaudience, so it just made sense for her to focus on audio.
To be a great analyst, I think you need these characteristics, but anyone can learn how to become an analyst:
Methodical: Because you have to take the same approach to analysis over-and-over-and-over again to make sure you didn't miss anything.
Persistent: Because you have to push through the boredom of listening to the same investigation data looking for the 2-second long EVP, the random floating torso that whizzed by, or the random shadow behind an investigator in one frame of film.
Curious: If you don't want to know why something manifested the way it did, or try to debunk it, then you won't make a good analyst. You probably won't be a good investigator, either.
Technical aptitude: Ghost tech is always changing and you need to keep up with it.
Courage: You have to be brave in this field. The community needs you to post the evidence and withstand the debunking assault on your work. If you can't handle that, you can keep the evidence to your team. But it won't help anyone else or prove ghosts exists to the world.
Sharp senses (but there's a drawback): This is mainly for audio analysts. You will hear things on your files, but not everyone else will be able to. Some people just have limited hearing ranges, while others have bat ears. If you can hear it, but no one else can, don't post the evidence. If you can clearly make out the words and you've tried to debunk it, then for sure post it ASAP. With video and image analysts, you've got to have an eagle eye. That's because most manifestations last a few seconds and most are semi-transparent. You'd have to notice the movement on film and clip it. For image analysts, you have to be a debunking master because there's so much that can create false positives. You can only post the most credible evidence and that's not going to be orbs or rods. Those are too easily disproven.
Like I said earlier, anyone can learn to do this. And that's why technical aptitude is important. If you don't have super sharp senses, then you have to rely more on the tech to make up for it. If you can't learn how to reduce background noise, adjust gain, crop images and change apertures, then you won't be able to make up for dull senses.
Additional Resources
Books:
"Picture Yourself Capturing Ghosts On Film" by Christopher Balzano
"Ghost Photography 101" by Fiona Broome
"EVP Lab 1.0" by John Gruber
"Ultimate Ghost Tech" by Vince Wilson
"Strange Frequencies" by Craig Telesha
"Investigating Ghosts" by Benjamin Radford
Tutorials: