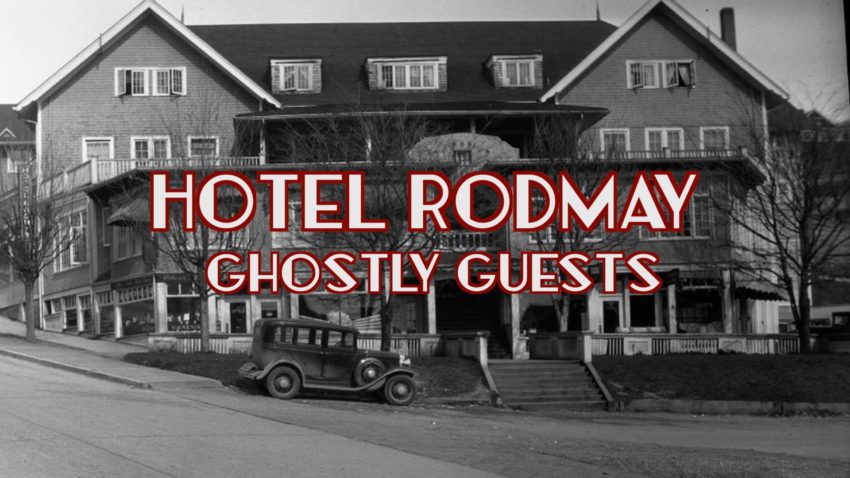 Hotel Rodmay Ghost Hunting Documentary
Hotel Rodmay Ghost Hunting Documentary
In this short paranormal doc, Jacob Rice of Ghostly Activities follows The Paranormal Roadtrippers as they investigate 2 haunted hotspots. Watch the ghost hunt after the jump.
Watch Hotel Rodmay: Ghostly Guests
Background on "Hotel Rodmay: Ghostly Guests"
The Hotel Rodmay was built in 1911 to serve a growing population in the frontier town of Powell River. It was named the Powell River Hotel until Rod and May MacIntyre bought it in 1917. Then, it took its current moniker, Hotel Rodmay.
Over the years, new floors and renovations would make it unrecognizable to the original owners, but that doesn't mean its ghosts have a problem with the digs.
Paranormal Encounters at the Hotel
During our filming, the paranormal team encountered something in the kitchen and restaurant. One of the spirits is likely a child due to its fascination with a teddy bear. In the kitchen, something may have tried pranking the lead investigator. Watch the video to see these encounters.
Ghosts Known to Haunt Hotel Rodmay
There are a few spirits that haunt the halls at The Rodmay. On the first floor, a spirit known as Charlie teases workers in a fried chicken restaurant. He likes it when you sing to him. In the lobby, a glowing ball of light may represent Barbara McKinney (often mistaken as Mrs. Rodmay), who worked in the hotel a century ago.
Upstairs, there's thought to be a little girl who perished in a fire with her brother. In other reports, a South African gentleman roams the halls. I'm not sure we know what he's looking for, nor what his business with the hotel is.
The Paranormal Roadtrippers came to document the haunting of the Hotel Rodmay while on the trip to The Old Courthouse Inn. Check out the video from some startling encounters in the restaurant.