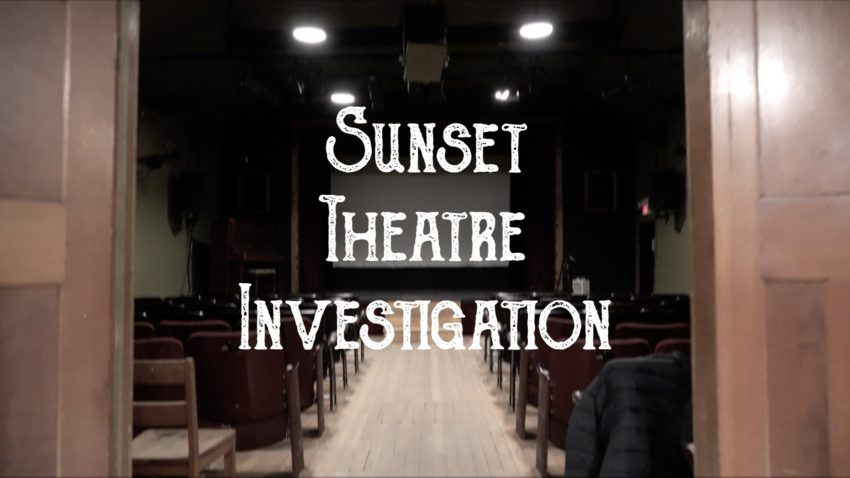 Sunset Theatre (Wells, BC) Ghost Hunting Documentary
Sunset Theatre (Wells, BC) Ghost Hunting Documentary
In April 2022, Jacob Rice and The Paranormal Roadtrippers investigated the Sunset Theatre to find if ghosts really do haunt its main stage. See the evidence after the jump.
Watch Sunset Theatre Ghost Hunting Documentary
Background on the Sunset Theatre
The Sunset Theatre was built in 1934 as a place of entertainment for a growing, gold-mining community. In the 1940s, a mining disaster turned the theatre into a temporary morgue. Some of those miners may haunt the main stage. It's more likely to be performers of yore, but no one has confirmed that.
To honor those performers of the past, the current staff place a ghost light on the main stage. Ghost lights keep the area lit when the building is unoccupied. It gives comfort to the ghosts.
During the ghost hunt, The Paranormal Roadtrippers used equipment to detect possible manifestations on the stage. You can see that ghostly activity in the video.
Reported Paranormal Activity
There's a few things that the staff often encounters:
Something walking in the balcony
Shadowy figures in the seats
Movement at the back of the stage
Someone touching you in the box office
The feeling of being watched
No one has had a dangerous encounter. While it's a little scary, there's nothing to fear from the ghosts at the theatre.
Ghosts Haunting the Theatre
No ghosts have a name attached, but The Paranormal Roadtrippers and I had 2 encounters. First, our gear activated when asking near the 110-year-old piano on the main stage. The gadgets detected movement and energy anomalies. Then, we tested for a ghost in the box office, and something gave a Roadtripper a bit of a jolt. Watch the video for the scoop on those ghostly interactions.