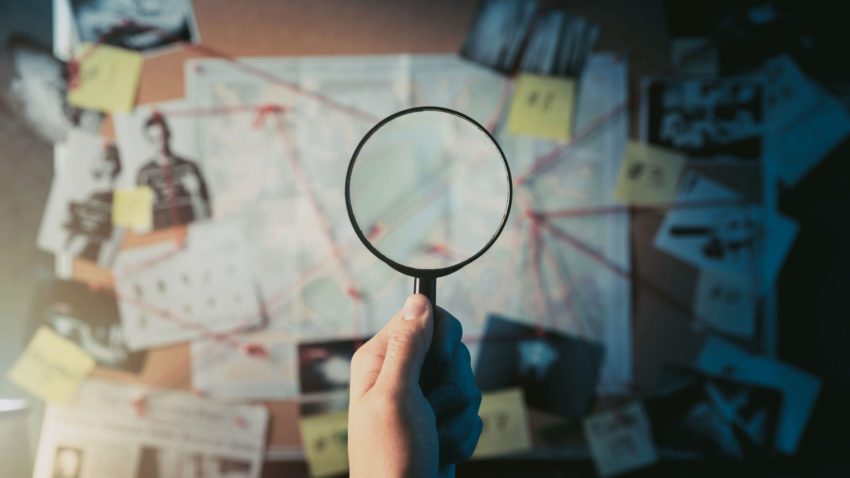 I'm A Cozy Ghost Hunter … and That's Fine by Me
I'm A Cozy Ghost Hunter … and That's Fine by Me
Cozy ghost hunting treats an investigation like a mystery to solve. You follow a haunted lead, find clues, present evidence, and try to solve the case. There's more emphasis on having a small team and focusing on experiments that deliver evidence of the ghost's identity and motivation.
What Is Cozy Ghost Hunting?
Cozy ghost hunting takes its inspiration from cozy mysteries. It's more about the haunted place's history, the investigation, and solving the case (or mystery) than getting a thrill or social media evidence. The focus is on a close-knit team of paranormal sleuths working together and figuring out why a place is haunted, who the ghost was in life, and how to collect clues or evidence. Not every case gets solved. That's OK. At the bare minimum, you should be able to rule out a few suspected ghosts when you're done.
What Characteristics Define A Cozy Ghost Hunter?
I'd say a cozy ghost hunter has these traits:
Curious (ask a lot of questions and ask 'what if' and 'so what' about all your info and clues)
Persistent (continue with the case even when the leads run into dead ends)
Methodical (following a process helps find the best info and clues)
Love history (especially the dark stuff like tragedies, murders, and grim events)
Think like an investigative reporter (that means how to dig for information and interview people)
Brave (things can get spooky fast)
Comfortable with technology (because you'll need to use gadgets and computers to find clues)
Analytical (you have to take evidence and connect the dots to solve a case)
How To Approach A Case … Or Is It Really A Mystery?
It starts with a lead, which is a tip that needs to be looked into. Leads come in many different ways. Here are the most common ways I get a lead:
An email from a reader of my website
Reddit forums on hauntings and ghosts
Google search agents on "ghosts" and "haunted"
Friends asking if I'd heard about a place
After I get a lead, I need to do some basic research to see if there's enough info to go on. I may interview someone about the activity, retrieve some newspaper clippings about a haunted place, or sniff around Reddit to see if I can pull together info that corroborates ghost stories. Solving mysteries takes time … a lot of time … so make sure it's worth your time.
What Makes It A Mystery?
There are a lot of open-ended questions about ghosts and hauntings. I've never heard a ghost say, "I'm Bob Smith, and I died on March 3, 1912. My ladder slipped out from under me. I cracked my head on the sidewalk and died. Now, I'm bound to that street intersection to ask for help in eternity."
It's your job as the cozy ghost hunter to open a case, find the clues, determine the evidence that supports your goals and objectives, and identify the ghost and its motivations.
How Do You Find Clues To Solve The Mystery?
I'll write a post in more detail on this topic. There are a few sources of information that all investigators, sleuths, and detectives rely on. Most clues come from sources like these:
Documents

Archives
Newspapers
Deeds
Government records
Personal journals
Online forums (like Reddit)

Interviews
Ghost Hunting Experiments

EVP sessions
Trigger objects
Video
Environmental data
Interactions with gadgets
Do You Set Objectives Or Goals For A Case?
Yes, you should have a purpose for your investigation and what you want to solve before you start. I write a premise before I go down the research rabbit hole. A premise is a short statement about what you hope to find. Sometimes, the clues or evidence send you down a different path. Take the new information and set new goals or objectives. It's fine to revise as new information comes to you.
Here's an example of the premise I'm using for my latest documentary project:
I hope to find out if one of the previous owners of a house haunts it and why they stick around in the afterlife.
Goals And Objectives
People use goals and objectives interchangeably, but they're different. A goal is the end result you want. Using the example premise, my goal would be to prove that George Ragg haunts his home in life. An objective is a measurable step to achieve that goal. I'd write: My objective is to use audio recorders to capture EVPs that indicate George haunts the home.
Setting Parameters
Sometimes, it helps to add parameters to your case. A parameter is the absolute best outcome, and what's the minimum data or evidence to make the mystery worthwhile. Based on my premise and goals, the best outcome is that I have enough evidence to identify George Ragg and his motivation to haunt his former home. The minimum is to report the ghostly activity in the house, what it may indicate, and what the current family should do about the ghost(s).
How Do You Decide On Tests To Run When You Sleuth?
The tests come directly from the premise, goals, and objectives. I let the clues I've collected from interviews and document research lead the planning. If witnesses say they hear footsteps and feel cold spots, then you need something to record the sound and temperature change. In the previous example about George Ragg, an EVP (electronic voice phenomena) that gives his name or a 'Yes/No' answer would be ideal. That means I'd need an audio recorder to collect that evidence.
In real life, you have to bring a lot of gadgets to get evidence. Ghosts don't always want to talk to you. I always have gear that records video, audio, environmental metrics (EMF and atmospherics like temperature, pressure, and humidity), motion detection, and interaction (like a Boo Buddy or Onvoy).
I'll write another post about ghost-hunting equipment selection.
What Do You Look For In Clues Or Evidence?
First, there is a difference between a clue and evidence. A clue is something that leads you to a possible conclusion. You still need to look into it to see if it could be evidence. Speaking of which, evidence is something that supports your premise, goals, and objects to solve the mystery. So, you can have many clues, but only some of those become evidence to solve the mystery or case.
When I look at clues, I only take the most relevant ones to the case based on research. I don't discard the others. There's a good chance I'll have to revise my goals. The other clues may then become relevant. No one ever said ghostly mysteries were easy!
How Do You Know When You've Solved The Case?
With hauntings, you never really know for sure. Ghosts have a way of not answering questions directly or not at all. It takes a lot of time to investigate, which most of us don't have. You have to go back to the same place time again. You may only get 1 night at a haunted place … ever.
If you do go back, there's no guarantee you'll get the same activity as before. So, you list your clues, see how they map back to your research, and try again.
I may have solved 20% of my cases over the years. There are still a bunch of open cases. I just never let them go cold.