Inside Ghostly Activities Ghost Hunting Equipment Kit
Inside Ghostly Activities Ghost Hunting Equipment Kit
I've made some changes to the amount of ghost hunting equipment I bring on an investigation. No, I'm not leaving behind any cameras. It's the other stuff that I've scaled back. Get the scoop after the jump.
Ghost Hunting Equipment Currently Used
---
Jake bought all the equipment in this article with his own money. There's no expectation of a positive review for the manufacturers.
---
I lug around my gadgets in camera backpacks. The customizable padding keeps the gear snug inside. I also bring along a new device to test on a new investigation. Here's what inside my go to backpack:
ParaLight+ EMF Meter
I love a blinking and beeping gadget. The ParaLight+ will flash when it detects electromagnetic anomalies, and it has an alert built-in, too. It's great for visual references when activity ramps up.
EDI+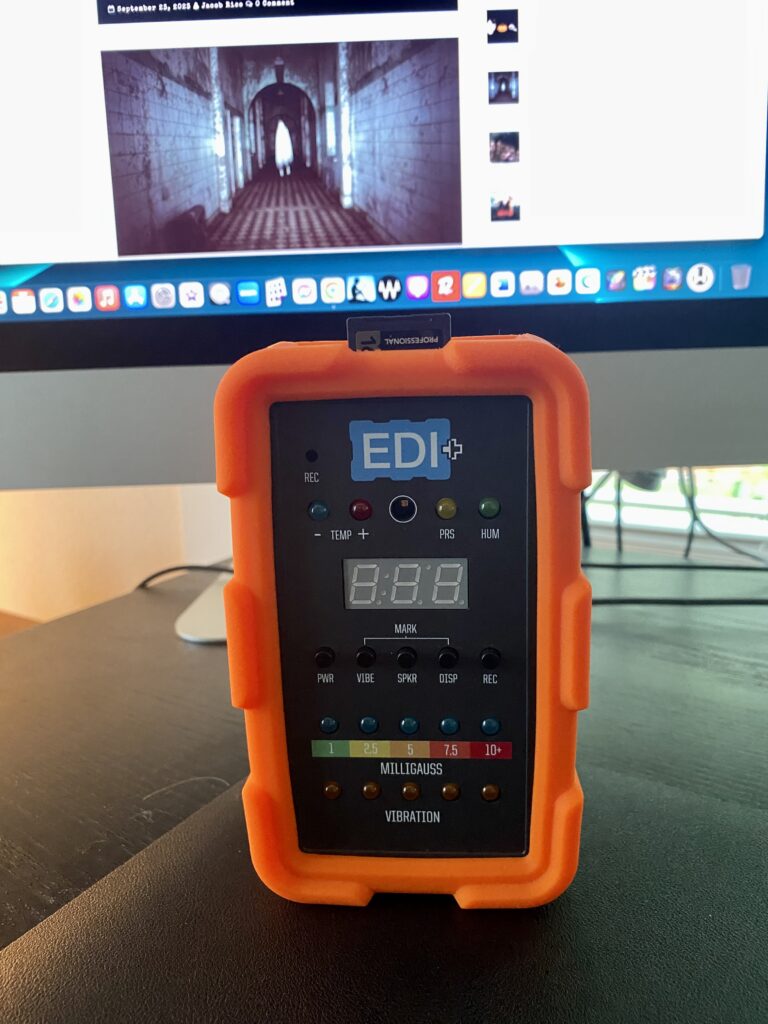 The EDI+ is perfect for collecting environmental changes. It may not flash or beep when an anomaly hits, but it will store them on a SD card. Just remember to hit record. It tracks:
EMF
Temperature
Humidity
Air pressure
Vibrations
360 Puck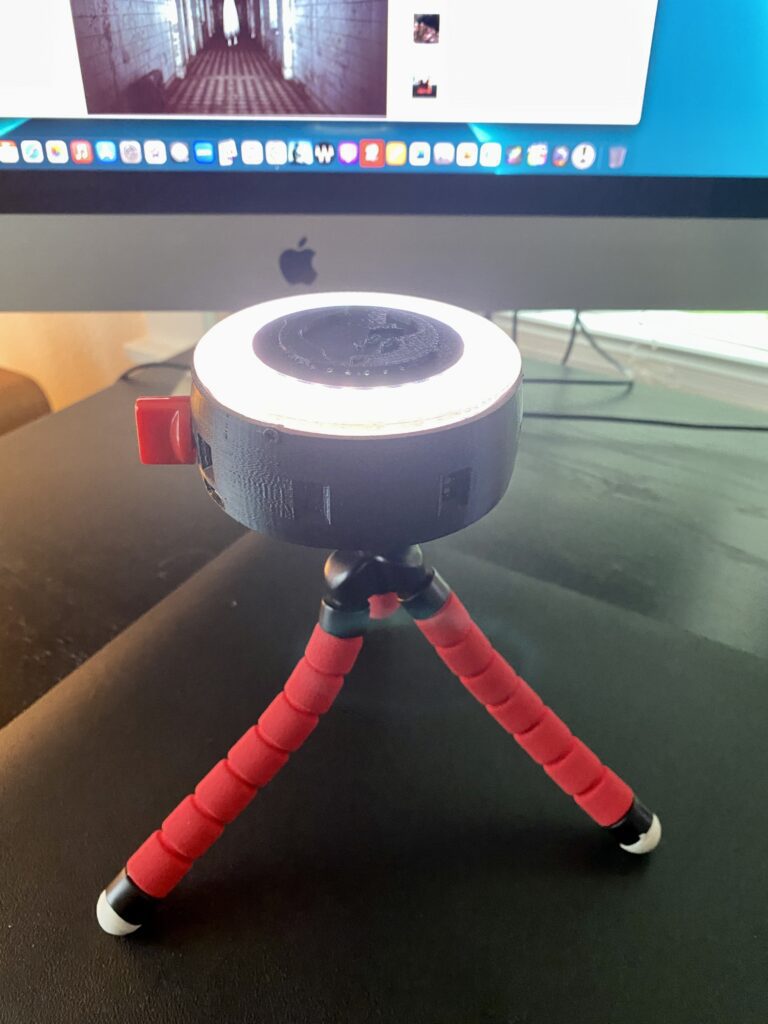 I'm a sucker for detecting movement. The 360 Puck detects movement all around the gadget. It's not the best with detection above it, so you'll want to mount this to a tripod or light stand for best results.
The knob turns it on and sets the detection range. It measures anything from 1′ to 7′.
FLIR Pro with iPad mini
I didn't have the FLIR Pro powered up at this time. It measures temperature and maps physical objects. It's great for observing subjects for ghostly touch experiences. You could see the color change on the body if it gets colder than the person. It doesn't work as well if it's a warmer touch.
MEL Meter with REM + ATDD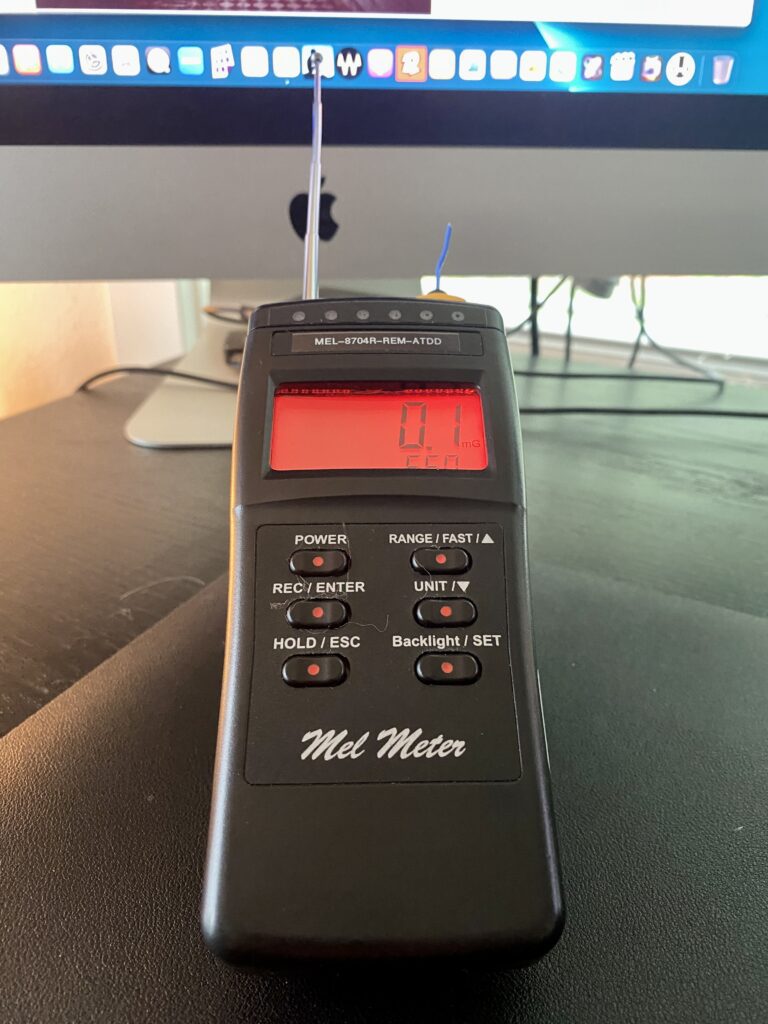 The Mel Meter is one of my favorite gadgets. I use one that generates an electromagnetic field. When I go exploring, I turn it on, find an anomaly (the Mel will sound an alarm), and get to investigating in the spot. It's also great as an engagement device.
I don't use the temperature (ATDD) feature because temperature changes can cause false positives. Plus, the chirping gets annoying real fast.
Canon HF G50 with Rode Mic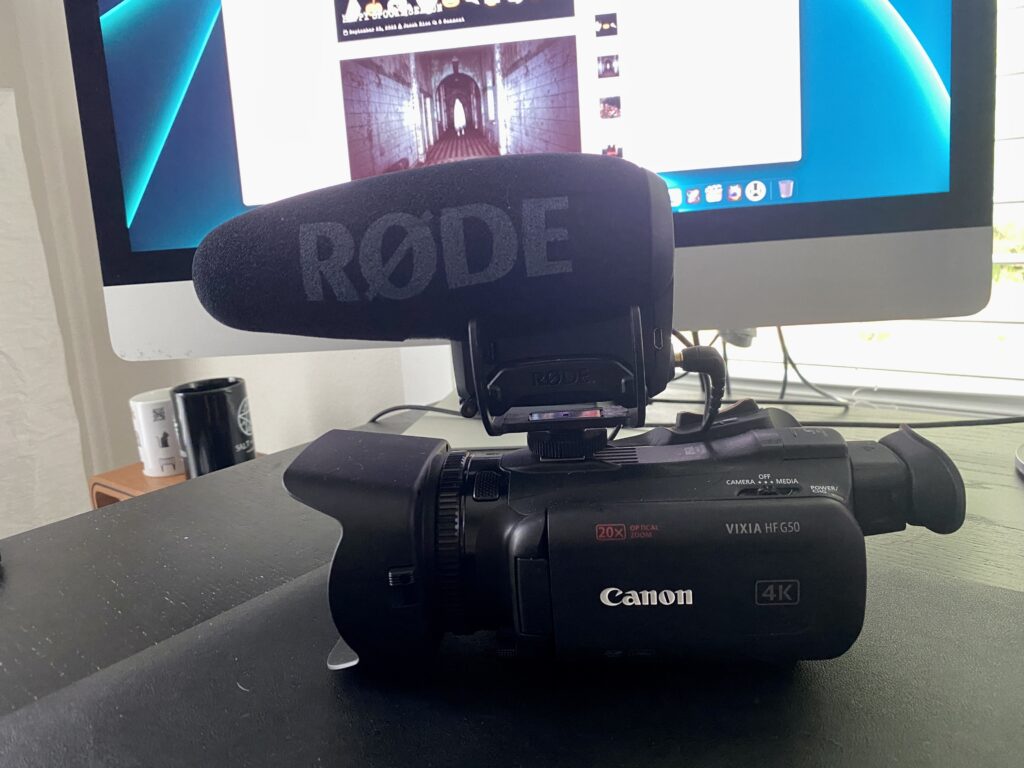 Anyone that reads this blog knows how much I use video on ghost hunts. I have 3 Canon camcorders. They work the best under low-light conditions. This is one of 3 that I use. Handycams are great for run 'n gun ghost hunts. I also pair them with great mics like Rodes or Sennheisers.
Paranormal TripWire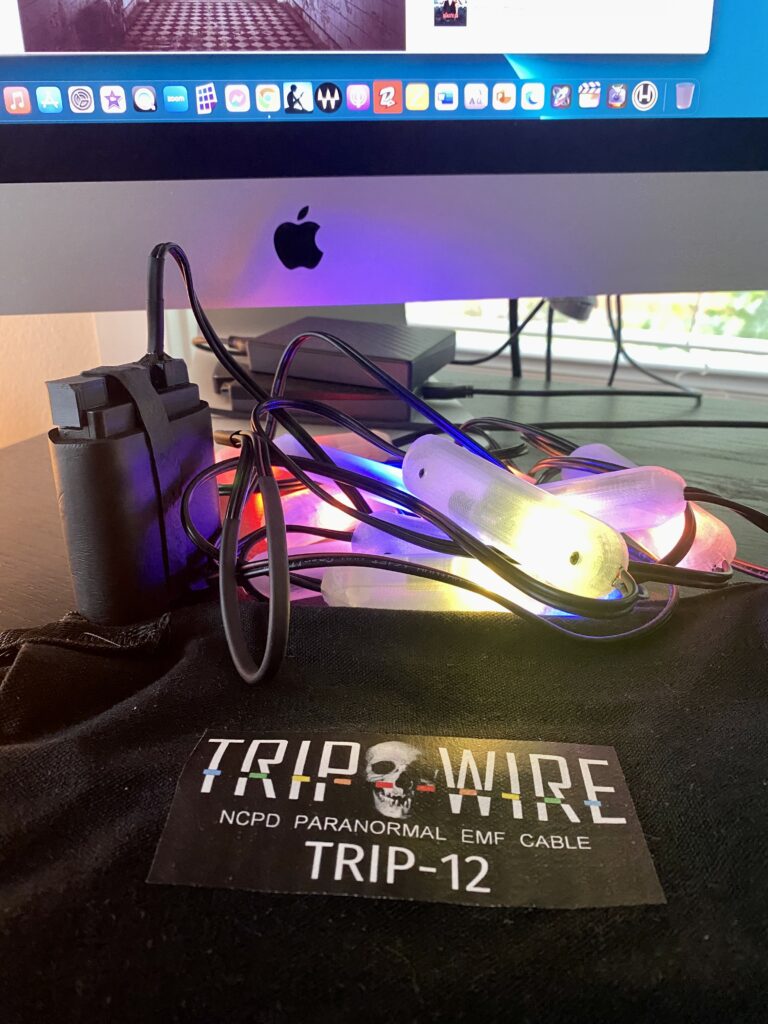 This is another great visual reference gadget. I use the Tripwire to track footsteps down hallways. I recently caught phantom footsteps at a Canadian haunt.
The Tripwire will flash colors based on the EMF strength it detects. Each light can change color, which is a nice touch.
I have a few more gadgets like the Zoom H4n Pro audio recorder and 2 more Canon camcorders (XA50 and XA11) that not within reach. I like using multiple camcorders so you can cover investigators, the environment, and nearby gadgets.
Ghost Hunting Gear Tips
First, you don't need all the gear I have listed. In a crunch, I bring a camcorder, audio recorder, and something to measure environmental anomalies like the EDI+.
Otherwise, I'd just bring the gear that would capture evidence that aligns with your research. If people see apparitions or shadow people, you want a camera. If people hear ghost voices, then you need an audio recorder (Note: I think you should always bring something to record audio. It's the most credible evidence you can gather). A lot of the other gadgets are nice to have. I mean, your smartphone would do just as well as some of this gear.
Thanks for reading. Let me know what you use in the comments below.