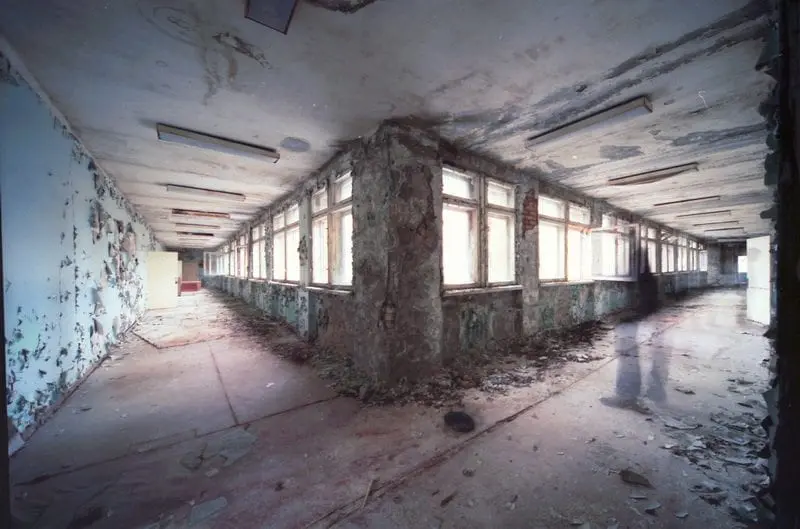 Residual Hauntings | When A Ghost Is Not A Ghost
Residual Hauntings | When A Ghost Is Not A Ghost
Residual hauntings are the most common type of ghostly activity. But, there's no ghost involved. That's right – a haunting without a ghost. Let's find out why that is.
Residual Haunting Background
A residual haunting is like a memory. It's something acted out time and time again. The scene simply plays out over and over again without any interaction with people observing it.
They can happen anywhere: a house; a bridge; a hospital; an open field; a cemetery.
Many people confuse residual hauntings with an intelligent ghostly manifestation. You see the spirit appear and go through the same motions it did in life. A ghost will move along a staircase like it did in life. A spirit will open the doors of an old house. A ghostly maid may even look like she's sweeping the floor.
Residual hauntings are just echos from the past. They work like a movie. In life, someone repeated the same tasks day by day, over and over again. This activity leaves an imprint at the location, much like movie film records the actions of the actors in the scene. Then, it plays back the events at a later time just like a residual haunting.
How To Tell If You Have A Residual Haunting
How can you tell if you have a residual haunting and not something else? Well, there are some obvious signs:
The spirit doesn't interact with you – if you ask a question, it won't answer.
The spirit is completely oblivious to your presence – if you walk up to it, you can pass through and the scene continues to play (think Princess Leia's hologram when R2D2 plays it in Star Wars).
The scene can begin abruptly and end just as abruptly – it can appear someone started playing a video and then shuts it off without warning.
The ghosts you see should reflect their time period – You could see ghosts dressed in Civil War uniforms walking through your modern hotel. Residual hauntings play just like they did in their period. Your hotel could be built on a battle site.
It's the location that matters to residual hauntings. Most, if not all, residual hauntings are synched to the site. You research will tell you why the site could be haunted. Look to see if it was a cemetery, battle field or a tragedy happened in the area.
What To Look For
After your investigation, check your photos. Many residual hauntings have a lot of ectomist in them. EVP can be hit or miss with these hauntings. It really depends on the type of activity at the site. If you investigate a theater, you may record singing. If you investigate a battle site, you may get yelling or sounds of the battle. Usually, any audio responses you get will not match your questions. An intelligent haunting will answer your questions.
And, it's not uncommon to have both types of hauntings active at a location.