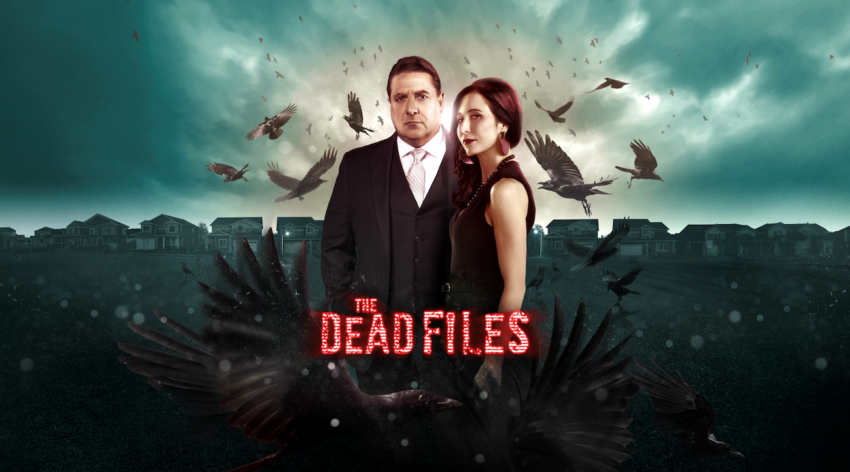 The Dead Files Season 15 Review
The Dead Files Season 15 Review
The Dead Files made an abrupt casting change halfway through Season 15, so I thought it was time to take another look at this true crime-meets-psychic procedural. Get the scoop after the jump.
*** This is a spoiler-free review (other than the casting change news) ***
About The Dead Files
The Dead Files first aired all the way back in September 2011. It pairs a psychic medium (Amy Allan) with a New York City homicide detective (Steve DiSchiavi). Matthew Anderson documents the medium's investigation on his handy camcorder. Their goal is to help uncover what haunts innocent families and clear the nefarious spirits.
The show is now in its fifteenth season, and until recently, has kept its core cast in place.
I'm not sure I'd call it a novel concept nowadays, but when it aired, it was a breath of fresh paranormal air compared to Ghost Hunters and Ghost Adventures. I think production wanted something like a police procedural where the detectives use psychics to help solve crimes. But with ghosts. Seems like it worked out OK.
For this review, I watched Cindy Kaza's first 3 episodes ("Shadows of Death," "The Butcher," and "Chaos in the Canyon").
Show Format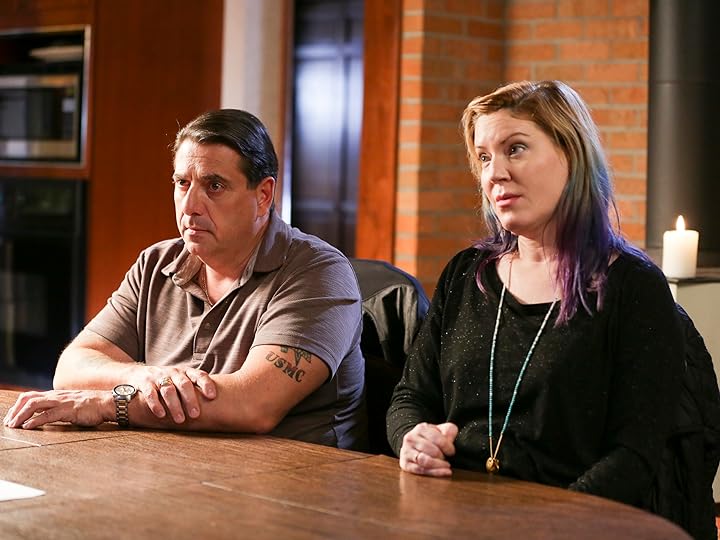 The Dead Files uses a unique approach: It has parallel investigations. There's a psychic investigation where Amy finds the spirits at the haunted home. Then, she sketches out what she mentally sees and takes notes about what the entity wants.
In the other path, Steve interviews and researches the dark history that happened at the home or surrounding area. With his police training, he gets to the heart of what really went down.
At the end of the show, Amy or Cindy (see below for that change) meets Steve with the clients. They open their manilla folders, evidence and sketches to show the clients. Then, the medium makes a recommendation to their clients. That usually involves leaving their home, which I'll write about later.
Season 15 Changes
There is a major casting change with episode 6: Cindy Kaza replaced Amy Allan as the lead medium. Cindy stated that Amy chose her as Amy's replacement. The episode opened with Steve saying Amy couldn't make it to the investigation, and she would take a break. Then, we see Cindy arrive at the house in question.
All I can say is good for you Amy. You've been the lead on a paranormal show that's lasted 15 seasons(!!!). Live your best life, and thanks for being part of the paranormal world.
I'm a big fan of Cindy Kaza. I loved The Holzer Files and her parts in Shock Docs with Steve Shippy. But Cindy seemed like a clone of Amy in her first two episodes ("Shadows of Death" and "The Butcher"). She seemed more relaxed and acting like herself in "Chaos in the Canyon."
Current The Dead Files Cast
Cindy Kaza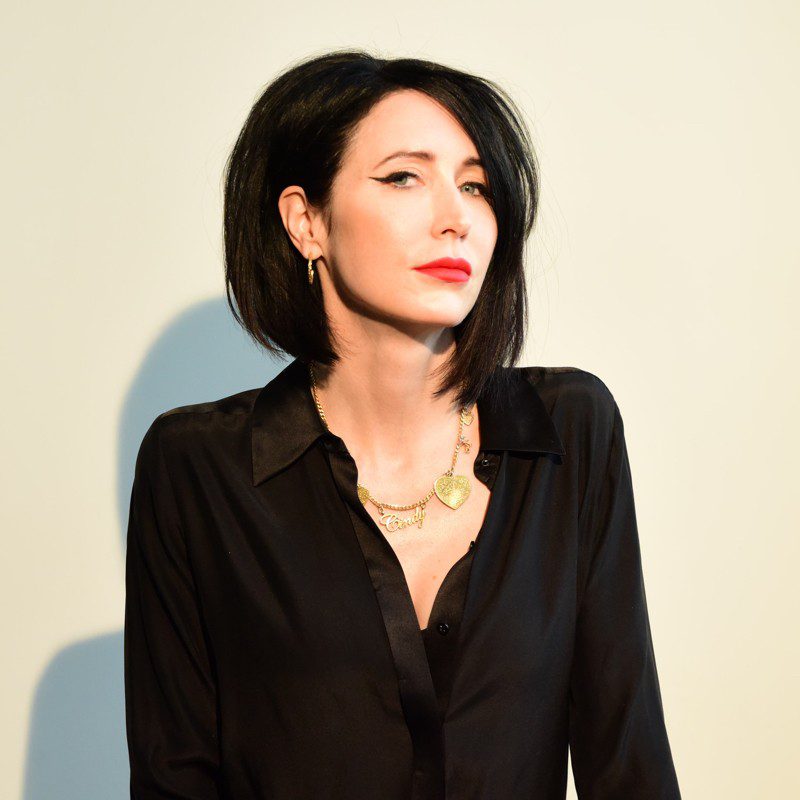 Cindy Kaza is an evidential medium. You may have seen her on The Holzer Files, Ghosts of Devil's Perch, Haunted Salem Live, and various guest spots on shows like Ghost Brothers.
According to her LinkedIn profile, she also has training in social psychology and physical science.
Steve DiSchiavi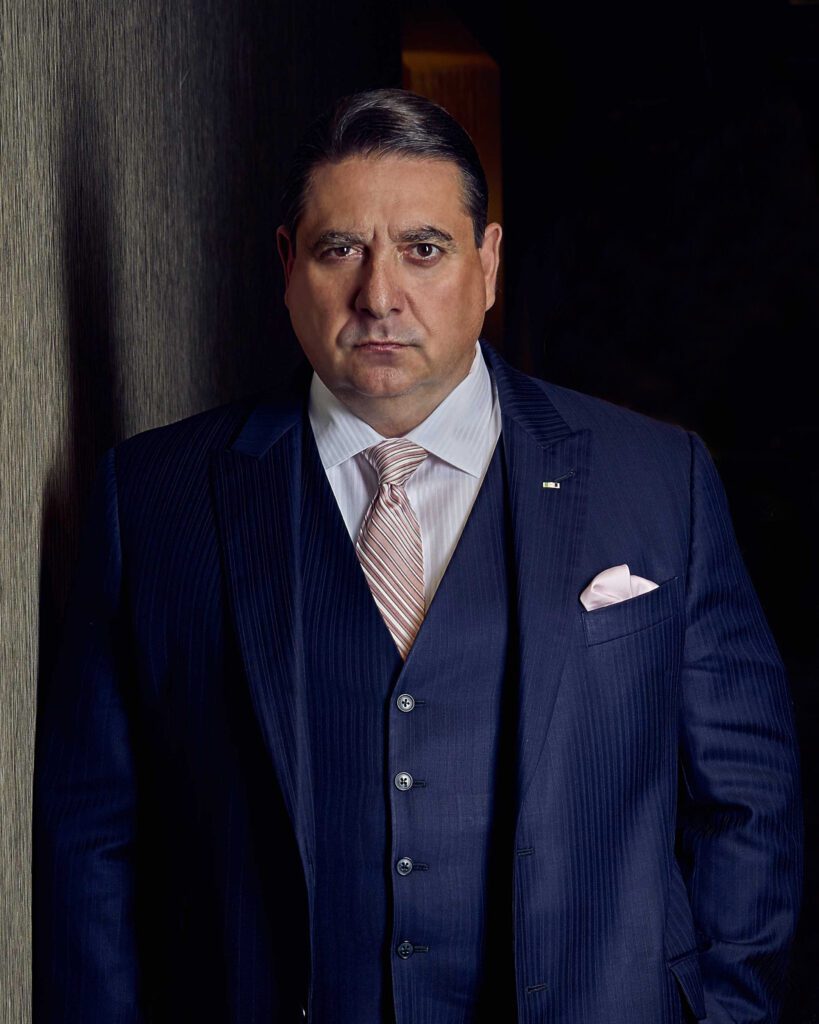 Steve DiSchiavi has been with The Dead Files since episode 1. He's a (retired) homicide detective and uses those skills to help solve cases on the show. Steve investigates the real, dark history of the haunts in question.
When he's not filming, Steve runs a private investigation company and resides in Florida.
Matthew Anderson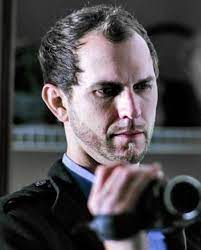 You may also know Matthew as the guy with the camcorder. He, too, has been on the show since episode 1.
There's not much known about him. He is Amy Allan's ex-husband, and he spent part of his childhood in the Philippines.
When not filming, he has a comic book, The Repercussionists.
Spookiness Factor
We watch ghosty shows to get a good creepy jolt. I wouldn't say that The Dead Files delivers jump scares. It builds an ominous tone, and the real spooky stuff happens during the reveal.
In these 3 episodes, Cindy speaks to what she's feeling and uses automatic writing. It doesn't have a scary vibe to it because you don't see it on screen at the time. I think production is building up to the reveal at the end of the show. It's a lot of foreshadowing. Also, there are few recreations to add to the spooky factor, unlike shows like Ghost Adventures. Thank goodness The Dead Files stays away from the screaming and freaking out like Zak's crew.
More directly, I don't get creeped out or scared watching The Dead Files. It's spooky, for sure, but it feels more like a cozy horror show.
Evidence Credibility
My favorite part is watching Steve's factual, procedural-style investigation. He gets the facts, keeps them in context, and doesn't hype up his findings. When he's surprised, it feels authentic. Now, this isn't evidence of a ghost or anything paranormal. He's not a ghost hunter using gadgets, either. It's just the real history and witness accounts. I believe the info Steve finds.
The psychic investigation is much harder for me to believe. Do I believe the images Cindy's receiving are real? Sure. Do I believe every home has an evil, dark entity looking to hurt someone? Not really. I think all the disclaimers, about opinions and that it couldn't be used in a court, knock things down a peg for paranormal credibility.
If you believe in psychic phenomena, you'll probably appreciate the psychic investigation more than I do. I like more tech-based investigations, and that's my bias.
One last thing: I absolutely hate it when people are told to flee their homes. That's irresponsible. It probably makes for good TV because the stakes are life or death, but c'mon. In the episodes I watched, everyone stayed in their homes after some type of spiritual cleansing. Groan.
Should You Watch The Dead Files?
For the casual viewer or paranormal enthusiast: You'll probably like the eerie build up and ghastly playcalling Cindy delivers in her investigation. The ghostly (unseen) shenanigans and devilish intent of dark entities can be intriguing. If you like dark history, then Steve's investigation will keep you watching and guessing as the mystery unravels.
For paranormal investigators: You'll probably get turned off by the lack of gadgets and physical evidence. I mean, you never hear EVP or see beeping gadgets. I still think Steve's investigation is more suited to your expectations. Personally, I love it when gadgets go bonkers and EVP get replayed. The Dead Files doesn't have any of that.
In a nutshell, I'll binge The Dead Files after I've watched Kindred Spirits, Ghost Hunters, Portals to Hell, Destination Fear, and a few recreation shows like A Haunting. It's a well-made show, but it's not my cup of tea.
All images provided by Travel Channel/Discovery+ press resources