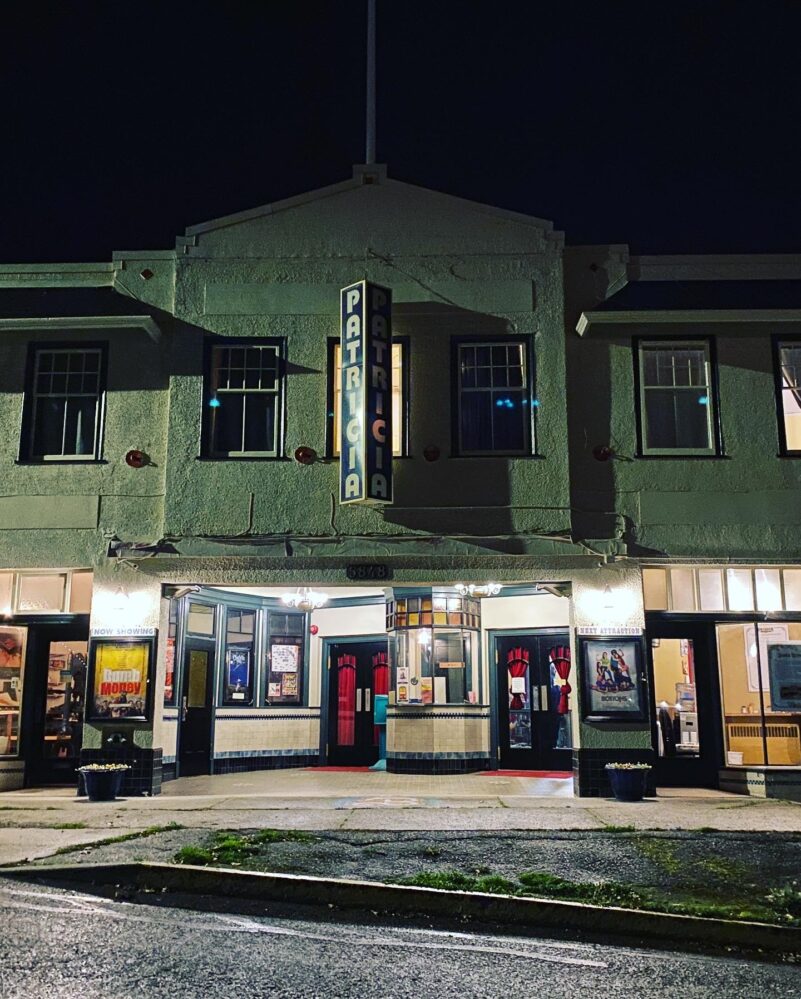 A Haunted Getaway To Powell River, BC
A Haunted Getaway To Powell River, BC
Hi gang. Ghostly Activities joined the Paranormal Roadtrippers and Haunted History BC in the historic town of Powell River. We were the ghostly guides for a haunted getaway. See the galleries after the jump.
A Haunted Weekend at The Old Courthouse Inn
Kelly Belanger asked Ghostly Activities, The Paranormal Roadtrippers and Haunted History BC to come up and guide paranormal thrillseekers on haunted adventures. There were 2 ghost hunts over the weekend (October 13-15, 2023), one at the Patricia Theatre (never before investigated) and The Old Courthouse Inn.
You may recognize The Old Courthouse Inn from our documentaries. Kelly is a good friend of ours, and we love all the ghosts at the inn. When offered, we pack up and head north of the border for paranormal adventures.
Patricia Theatre
The Patricia Theatre has had 2 locations since 1913. Originally, it was next to Hotel Rodmay, and it was torn down for a Masonic Hall and WWI memorial. Since 1928, it sits on a hill overlooking the historic townsite of Powell River. A few years ago, it got a digital overhaul, but kept its luxurious decor from the 1930s. We even got to watch a short documentary about the Patricia's importance to the town. After that, we had 2 hours to investigate the theatre. As for ghostly activity, Haunted History BC and a guest, Kim, captured Class A EVP.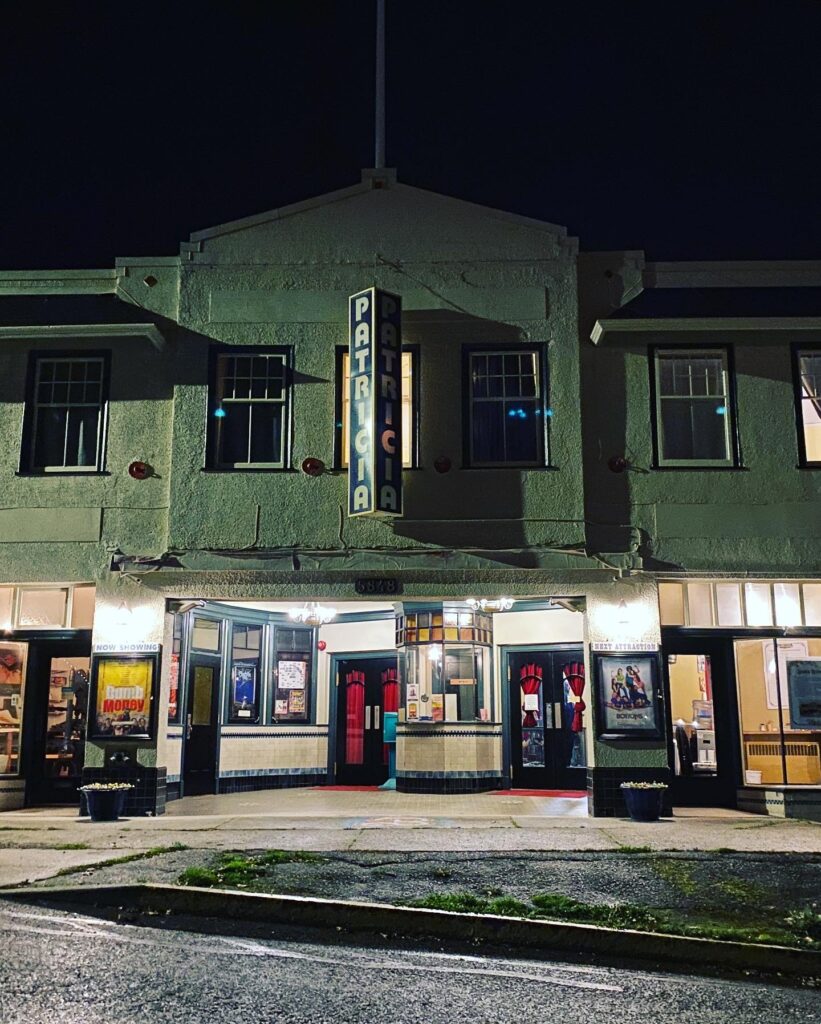 Holy Cross Cemetery
On Saturday, Kelly took the guests to Holy Cross Cemetery about 5 miles south of town. The cemetery has been there since 1926. Each grave has a unique characteristic about the person interred there.
If you're not familiar with it, the cemetery has graves with borders. That's because urns are placed in the ground, not full-sized caskets.
This had to be the most serene and magical cemetery I've been to. There are even fairy doors for the little people to protect the area. Beautiful place to visit.
The Old Courthouse Inn
If you're a long-time reader, you know The Old Courthouse Inn and the documentaries we shot there. For the final experiment of the weekend, yours' truly went into the basement and conducted an Estes Method session with 2 haunted dolls. During the session, I got 2 names, Emily and Pete. Not sure if those are really their names, but I'll go with it for now. These little darlings are headed to a haunted museum for safekeeping now. That video should be out in the next couple of weeks.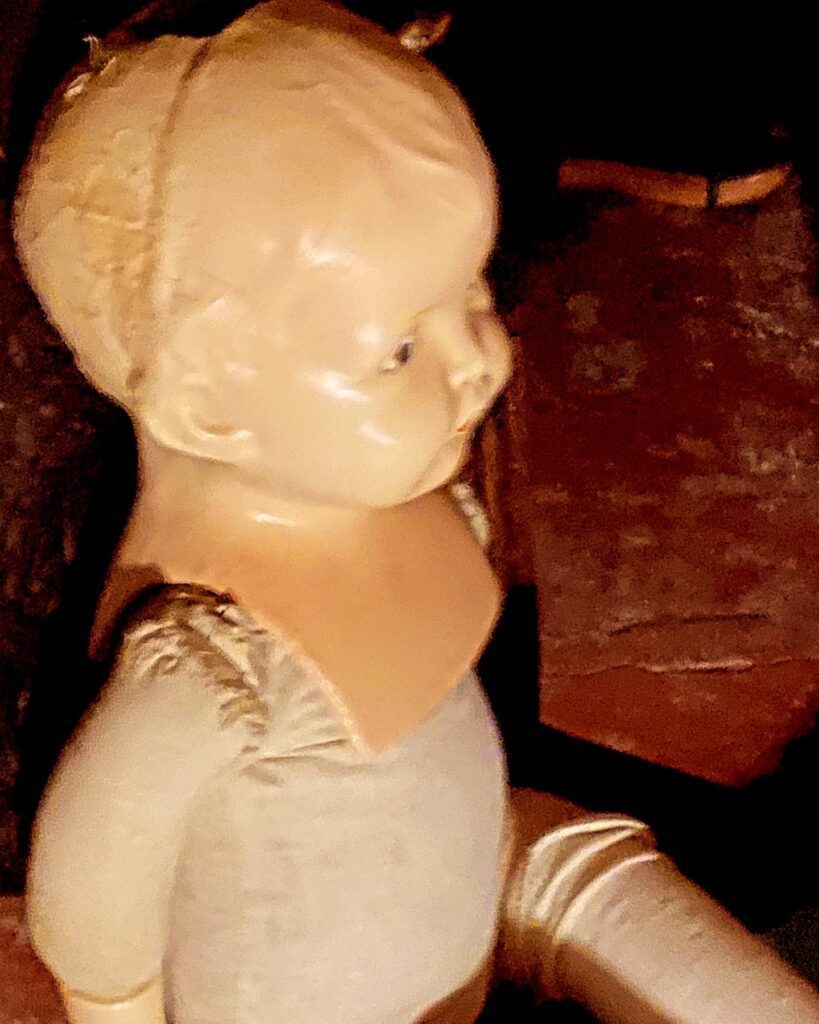 If you're interested in a haunted getaway, the next one will be the weekend of May 3rd, 2024. You can contact Kelly about it through his website: https://www.oldcourthouseinn.ca/.