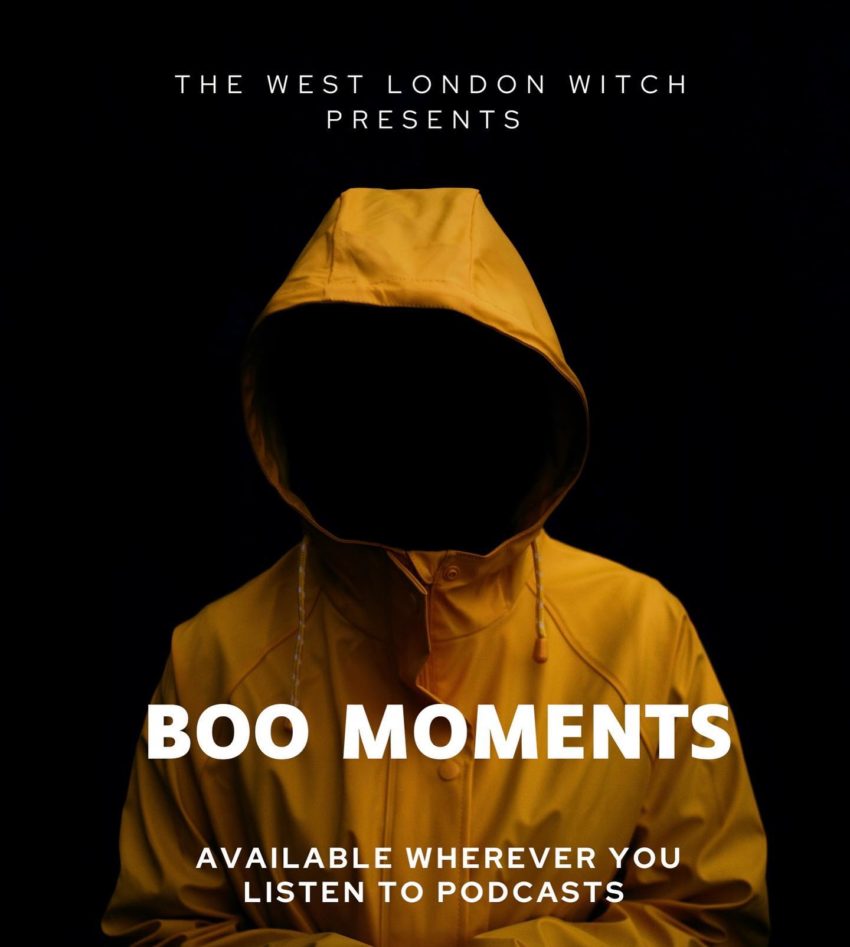 "Boo Moments" on The West London Witch Podcast
"Boo Moments" on The West London Witch Podcast
Hi gang! This week, I was the guest on The West London Witch podcast. Becca and I chatted about boo moments, or those scary little encounters you have with a ghost or monster. A lot of people have them, but they brush them aside. Listen in after the jump.
Listen to Boo Moments
Podcast Episode Summary
In the episode, I chat with Becca about 5 paranormal encounters I've had over the years. My first encounter wasn't with a ghost: It was a monster. That happened on a wintry night in central Wisconsin. Then, I recount some crisis apparitions and a black-eyed kid shows up to boot.
Listen in and follow The West London Witch wherever you get your podcasts. It's a great show … you'll love it!
Feature image courtesy of The West London Witch on Facebook