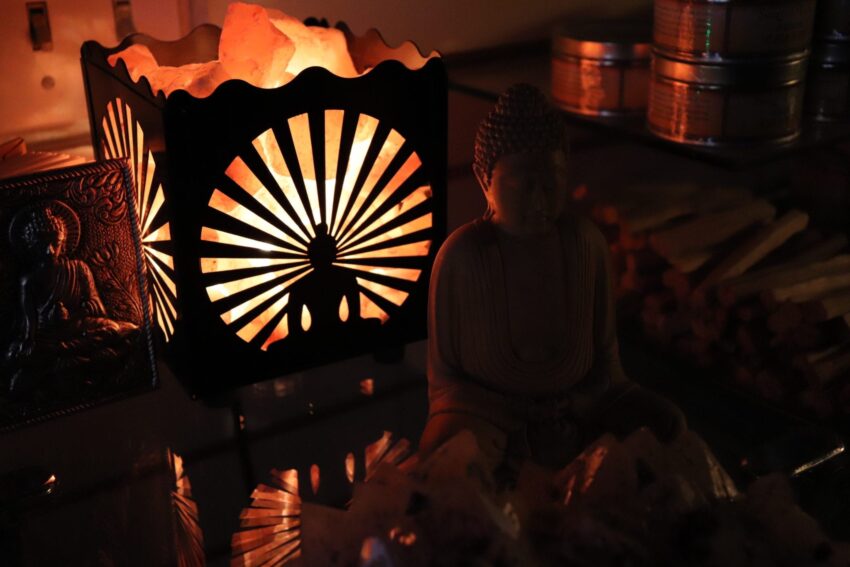 Ghost Hunt | Bead Opus in Centralia, Washington
Ghost Hunt | Bead Opus in Centralia, Washington
On June 22, 2019, Ghostly Activities investigated Bead Opus in the historic downtown section of Centralia, WA. Get the scoop after the jump.
Investigation Background
Travis, the owner, was there to greet us and walk us through the business on Tower Street in downtown Centralia, Washington. He also filled out his questionnaire, which gave us a lot of context for the investigation.
He described the activity in Bead Opus. Not much happens on the main floor. It has a lot of sage and protective stones on it, so I'm not surprised the main floor is the least active spot in the building.
Travis also described ghostly activity primarily in the attic. There have been doors slamming, an apparition, feelings of being watched, the smell of sulfur, and other creepiness. The activity happened to both men and women in the store. Although, it tended to favor the ladies.
There didn't seem to be any activity in the basement.
Environmental Factors
That evening, there was a classic car festival happening outside. Loud cars, deep bass, frolicking people and trains polluted our audio collection. The bass would rattle the windows and people having a good ol' time got recorded all the time. We'd have to throw out most (if not all) EVP evidence. For this investigation, Jake leaned on video equipment and engagement sessions.
Environmental Conditions
Date: Saturday, June 22, 2019
Start Time: 7:30 PM PT
End Time: 11:45 PM PT
Solar X-Ray Activity: None
Geomagnetic Field: G0 (calm)
Moon Phase: Waning Gibbous
Temperature: 68°F-78°F (depending on location in building)
Humidity: 72%
Barometric Pressure: 30.19″ (rising trend)
Wind Speed & Direction: Indoor investigation (not applicable)
Bead Opus Investigation Details
The guest team consisted of 3 investigators (June, Josh, and Bob). After a walkthrough and discussion of what equipment to use and experiments to run, we broke into 2 groups. One would start in the attic and the other in the basement. Every 45 minutes, the groups would meet at basecamp on the main floor. Then, we'd discuss if we needed to change tactics. The groups would switch locations at that point and run more experiments.
Basement
Investigators June, Sandy and Jake began in the basement. As we set up our equipment, we smelled sulfur. It lasted for approximately 10 seconds. Jake thought it would be best to debunk it because drainage pipes ran overhead. It could have come from a neighboring building.
Jake placed an infrared camera, laser grid and EDI+ in the deepest shadows to detect a manifestation. June conducted an EVP session and Sandy monitored the environment. We didn't collect any evidence during this period.
Later in the evening, Josh and Jake set up an engagement session with a Boo Buddy Jr. and placed EMF-detecting gadgets around it. Again, we didn't get any evidence.
However, Sandy and Bob did see light patterns that they couldn't explain at one point in the evening.
Attic
The 3 males on the team (Josh, Bob & Jake) had personal experiences in the same location and at different times.
Bob and Josh felt something stroke their arms near a former bathroom, not far from the stairs. Jake also had something touch his outreached hand (see video) after he heard something that sounded like breathing next to him.
In addition, the EDI+ and Mel 8704R-REM-ATDD detected an anomaly at 11:20 PM (see video). We could debunk the EDI+ readings: It was likely caused by a smoke alarm EM field and wires for halogen lights. As for the Mel meter, something would have had to break the EM field to set it off. Upon reset, the Mel meter no longer indicated an anomaly. It may have been a glitch.
Otherwise, the stairs can give false positives on footsteps. As you walk up them, the rebounding wood makes it sound like someone follows behind you.
Main Floor
Not much to report. We conducted EVP sessions, which included Singapore Theory, and engagement sessions with a Boo Buddy Jr. in the salon. No evidence was collected on this level.
Ghost Hunt Conclusion
The best case for a haunting comes in the attic, where the men were touched by something. We may have captured a manifestation on a Mel meter, too.
The street fair caused problems with audio, so I can only say it's inconclusive at this time. We'd have to go back at a later time and run tests again.
If you have EVP, apparitions and engagement with gadgets, you likely have a haunting. EVP is missing at this time.