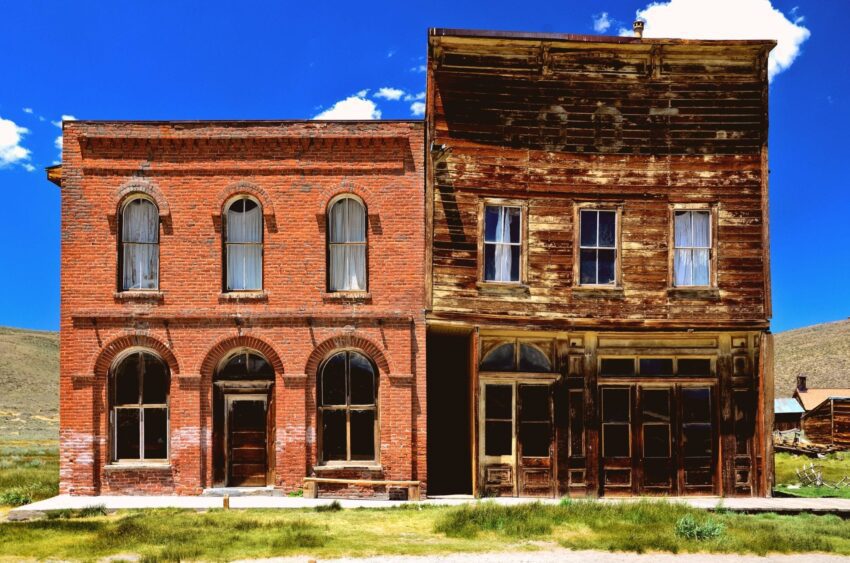 Ghost Towns | Nothing Really Dies
Ghost Towns | Nothing Really Dies
Ghost towns continue to 'live.' They've become tourist destinations and registered for historic preservation. But does that come at a cost to visitors' life energy? Get the scoop after the jump.
Ghost Town Background

Per Wikipedia, ghost towns become abandoned for many reasons. The most common causes include:
Declining economic activity
Natural disasters
War
Man-made disasters
Disease and contamination
For most of this article, I'll focus on ghost towns in the USA. These towns would have died from economic activity drying up. Many towns became abandoned because:
Drought ruined farmland
Natural resources (like gold, silver and lumber) ran out
Transportation routes (railways and highways) shifted activity away
Disasters (man-made and natural) destroyed the town, though this is rare in the USA
Over the years, citizens leave an imprint on the buildings and land. They loved and lost there, and those powerful emotions leave a 'charge.' People think only negative emotions can create hauntings, but positive emotions are just as powerful.
Hauntings In Ghost Towns

Ghost towns tend to have more residual hauntings than intelligent hauntings. You'll find scenes from the past playing out. Occasionally, there'll be an intelligent haunting, but you need to look for it. An intelligent haunting is more likely to happen in a place with a deep personal connection. That's likely to be someone's house or a brothel. You're more likely to get access to the brothel, though. Most houses in a ghost town have rotted away or burned down over time.
Is The Entire Town Haunted?
No, not really. There will be places that have activity, but don't expect every building to be a haunt. I go to the areas that had the most human activity during its time. Those would be places like the saloon, school, general store, doctor's office, post office, church and train station (if available). The main street would also be a good spot. If you're up for adventure, you could try to find a mine or mill, but most are closed to visitors.
I didn't put the graveyard because most of them are not haunted. The dead tend to haunt places that had meaning during their life.
What Happens When The Living Visit Ghost Towns

There's an exchange of energy. Well, this is speculation. As the living come to a dead town, they provide a bit of spark. It can trigger some activity. This is especially true for intelligent hauntings. These spirits would long for companionship. I think most living people forget how magical it is to be alive, so live it up when you go to a ghost town. Have fun. Put some positive energy into the environment. You might be surprised by what activity can happen.
If You Go Ghost Hunting

You never know what you'll get at a ghost town. In some cases, activity is through the roof: In others, you're lucky to hear a mouse. Active hauntings tend to have apparitions and shadow people. If it's a heritage ghost town, then any figure could be an actor. Also, I'd say take caution with EVPs. As an uncontrolled environment, you'll be there with other people. Their living-human voices would get recorded.
Now, it's different with truly abandoned towns. While it's an uncontrolled environment, you wouldn't run into the living unless it's your own team. Make sure you've coordinated investigation spots with them. Then, you won't have to worry about an overlap as much. But, voices still carry on the wind. That's one reason I focus more on visual evidence and engagement objects. There's less risk of contamination.
You also need to be careful with wildlife. The buildings will have owls, rodents, snakes and who-knows-what-else roaming the rafters, halls and streets. Be careful. No one needs a rattlesnake bite when you're 25 miles from the nearest hospital.
In the USA, most well-preserved towns are state parks and operate to those hours. Don't expect to stay late into the evening.
Popular (Haunted) Ghost Towns