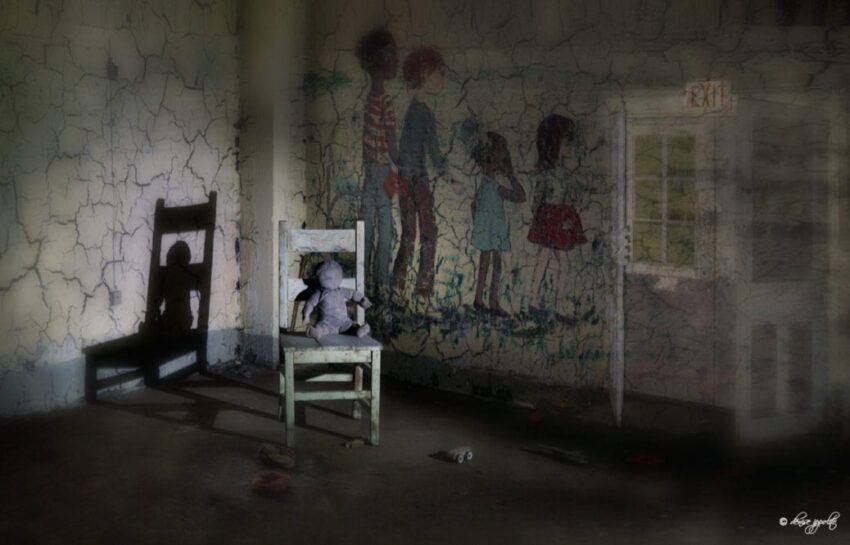 Pennhurst Asylum Hauntings
Pennhurst Asylum Hauntings
Pennhurst Asylum still haunts Spring City, Pennsylvania. It opened as a home to mentally disabled children, but a reporter's story in 1968 unearthed its true nature, and led to its closing twenty years later.
Today, paranormal researchers consider it one of the most haunted places in America.
Ghost Hunting at Pennhurst Asylum
You would think that this asylum had hundreds of identified ghosts, but that's not the case. Only one building has a documented sighting, Quaker Hall, where researchers captured a shadowy figure of a little girl.
Investigators have experienced poltergeist-like and demonic activity. Spirits touched and shoved ghost hunters, and they threw objects at the research team. An entity even scratched an investigator during one of the more active evenings, which indicates demonic activity or a specter manifestation.
You can capture ghostly activities like hot spots, cold spots, EMF surges and Class A EVP in Quaker Hall. It should be the focus of any paranormal investigation.
Ghost hunters found good evidence at the Limerick Building. Evidence includes EVP, apparitions, shadow people and an occasional ghostly touch. The Limerick Building should be the second area to investigate.
Researchers also say you can capture EVP, EMF surges and shadowy figures in many of the other buildings, especially the Philadelphia Building.
Before You Go to Pennhurst Asylum
Today, the owners offer tours, a haunted house attraction and more for a fee. You can find more info at http://www.pennhurstasylum.com.
To get the full story of its reprehensible history, please watch the video report below.
And, use this handy map to find the most haunted buildings on the campus.
Below, directions from Philadelphia International Airport to Pennhurst Asylum in Spring City.