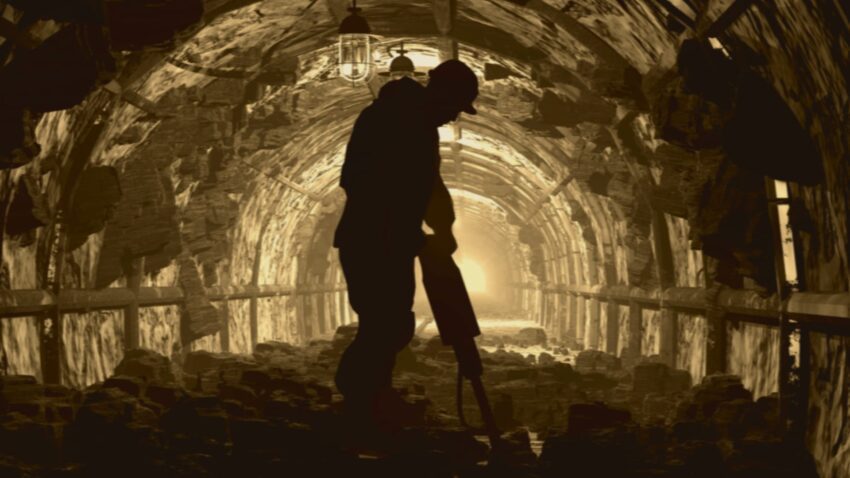 Haunted Mines | Reliving Past Disasters
Haunted Mines | Reliving Past Disasters
Haunted mines are excavations with the spirits of miners who perished in a disaster. Most disasters are quick: They kill the miners so fast, they don't realize they died. It infuses the mine with their life force and creates a haunting. Get more after the jump.
How Mines Become Haunted
Obviously, people had to die at the mine to become haunted. With mines, they're prone to accidents and disasters. For the longest time, the mining industry didn't provide for safety.
Much of that changed after the 1920s. New legislation forced safety measures on the extraction companies, and the miners formed unions to get better pay and better protections.
The accidents and disasters still happen. In the US, a notable mining disaster happened in 2010 at the Upper Big Branch in Naoma, West Virginia. It killed 29 miners.
Most mining disasters happen for the following reasons:
Cave-Ins
A cave-in happens when the roof of the mine spontaneously collapses. It's most common in tunnels through limestone.
When a mine collapses, it's certain sections. The support beams snap and tons of rock crash down on the miners. Some are crushed, while others suffocate.
Modern mining systems compensate with ventilation systems forcing air to the deepest parts of the mine. But they don't always work. Then, miners use their air tanks and face masks. Unfortunately, they only have air for a few hours. Many miners still suffocate when the tank's oxygen supply dwindles away.
Damps & Explosions
Most explosions are caused by gas pockets in the mines. Miners use the term, damp, to describe them. In many disasters, coal dust would mix in the air. Sparks from metal tools would ignite the dust and damp, causing powerful explosions.
Damps come in a few varieties. All are lethal, but not every kind caused an explosion.
Firedamp: In general, methane builds up in mines and causes explosions.
Blackdamp: A mixture of carbon dioxide, water vapor and other gases. It would suffocate miners, but it didn't cause an explosion.
Whitedamp: Carbon monoxide and other gases formed by combustion.
Stinkdamp: A poisonous combination of hydrogen sulfide and other gases, which could burn the skin.
Afterdamp: This damp was notorious for causing more powerful explosion after an incident. This gas was also poisonous and could kill in minutes.
In other cases, the miners die from underground floods. Inundation happens when drilling breaches an underground lake or river, and it fills the mine. The most famous inundation is the Knox Mine disaster in Jenkins Township, Pennsylvania.
Haunting Phenomena In Mines
Most haunted mines are residual in nature. It's like the miners never left. Witnesses report the following activity:
Screams and wailing from empty shafts
Scraping of metal tools
Sounds of footsteps on rock or gravel
Something that sounds like the elevators taking men to work
Cracking and knocking from the walls and ceiling
Shadowy figures swinging tools at the walls
Phantom alarms going off
Rumbling which starts and stops over a few minutes
The smell of sulfur
A suffocating feeling
Tommyknockers, A Paranormal Protection
There may be a reason why some miners escape a disaster before it happens. It could be tommyknockers.
Tommyknockers could be goblins or dwarves that live in the mine. They would make sounds to scare away miners before a cave-in or explosion.
Others believe tommyknockers are ghosts that haunt the mine shafts. They died inside the mine (or a nearby one) and come back to warn their living counterparts of the danger.
Previous Ghost Hunts Involving Mines
To read more about our investigations at haunted mines, check out some of our investigations and expeditions: